Attracting and retaining driving talent
Driver shortage has been an issue in the trucking industry for several years. Attracting and retaining driving talent is a tough task. Quester features a spacious cab with a more pleasant and comfortable working environment. And with ESCOT onboard, a more efficient drive is the result. Quester is a truck your drivers will be proud of.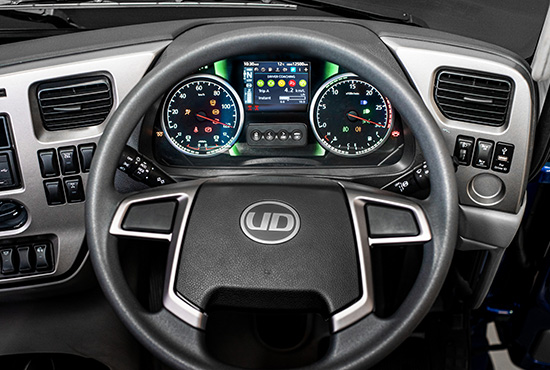 New steering wheel and instrument cluster
The 4-spoke steering wheel with improved design allows for easier and more stable drive. Accompanied by a new instrument cluster with updated design for drivers to comprehend information, easily and quickly. Real time driver-coaching ensures comfortability, efficiency, and safety throughout the journey.
High Roof Cab
The new High Roof Cab is the largest ever built by UD Trucks. An impressively spacious, walk-through cab is equipped with upper and lower bunk beds for shared long-distance assignments.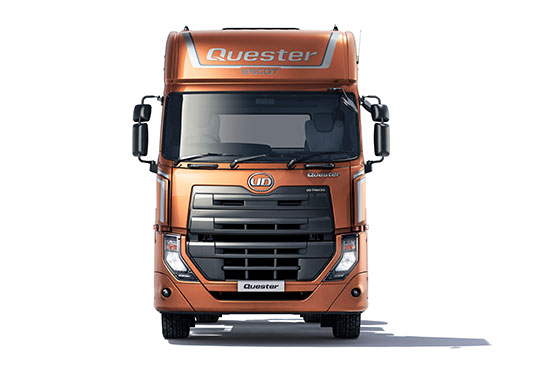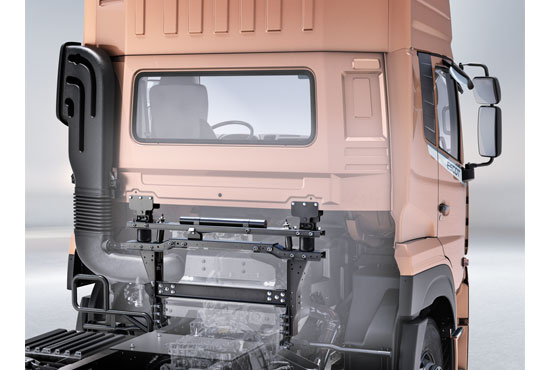 Cab air suspension
With the introduction of cab air suspension, cab vibration is greatly reduced. This helps lessen driver fatigue and enables better productivity. A smoother ride is also much kinder to the goods being transported. 
New driver seat
Quester features a new air suspended seat with lumbar support and optional armrest for improved driver comfort. A worthwhile investment in reducing lost time injuries and retaining drivers.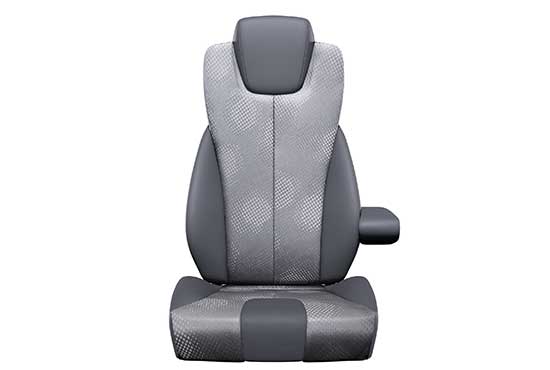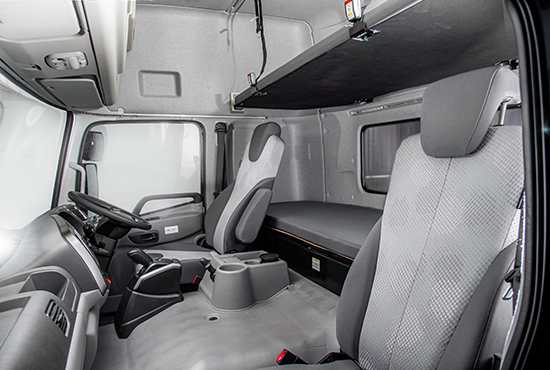 A cab to call home
With its easy in and out three-step entrance, Quester warmly welcomes drivers. All vital instruments are within easy reach, an ergonomically designed dashboard and clear information display allowing focus to stay on the road ahead. There are ample storage options and room for home comforts. All in all, a bright, smart, modern environment that drivers can settle back and get to work in.
New driver training courses
Driver training from day one means that efficient driving and improved fuel economy don't have to wait. Plus, drivers getting familiar with features and daily checks increases on-road safety.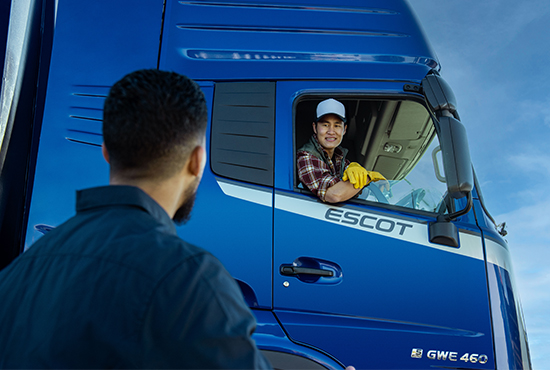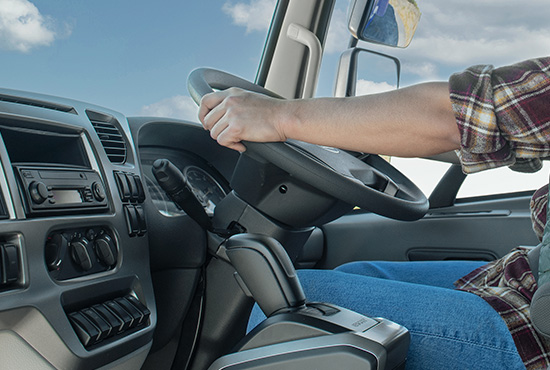 Comfortable and efficient driving performance
ESCOT, the latest evolution in 12-speed automated manual transmission, and an interior designed for driver comfort, provide a sophisticated and comfortable driving experience that reduces driver stress and fatigue. With ESCOT always selecting the optimal gear, drivers can improve efficiency and productivity regardless of their skill level or experience.