With innovation that puts people first, our next-generation of trucks feature design enhancements in five major areas.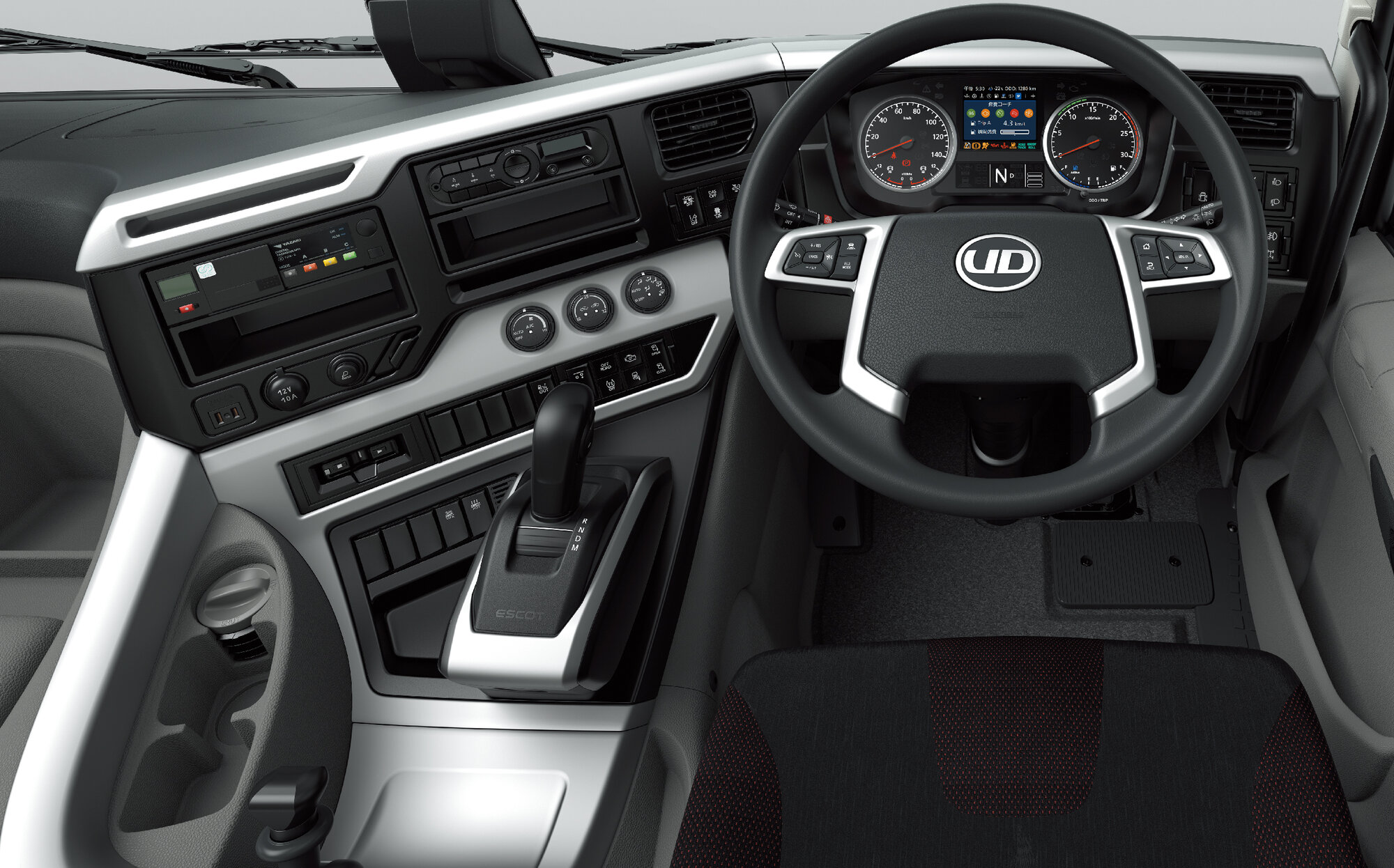 Drivability
Comfortable and efficient driving performance
"UD Active Steering", a revolutionary technology that vastly improves steering precision and driver comfort, and "ESCOT-Ⅵ" - the latest evolution in 12-speed automated manual transmissions, plus disc brakes and an interior designed for driver comfort, deliver a sophisticated driving experience that reduces driver stress and fatigue.
Fuel Efficiency
Advanced fuel-efficient driveline
The improved driveline achieves high level of fuel efficiency that enhances transport efficiency.
Both fuel-efficient, powerful and clean "GH11 engine" and "GH8 engine" with light-weight and compact while powerful torque comply with Japanese 2016 exhaust gas regulations.
ESCOT-VI's road predictive function "Foretrack"* and "Nenpi coach" advice support fuel-efficient driving.
* Standard for GH11 engine and ESCOT-Ⅵ mounted truck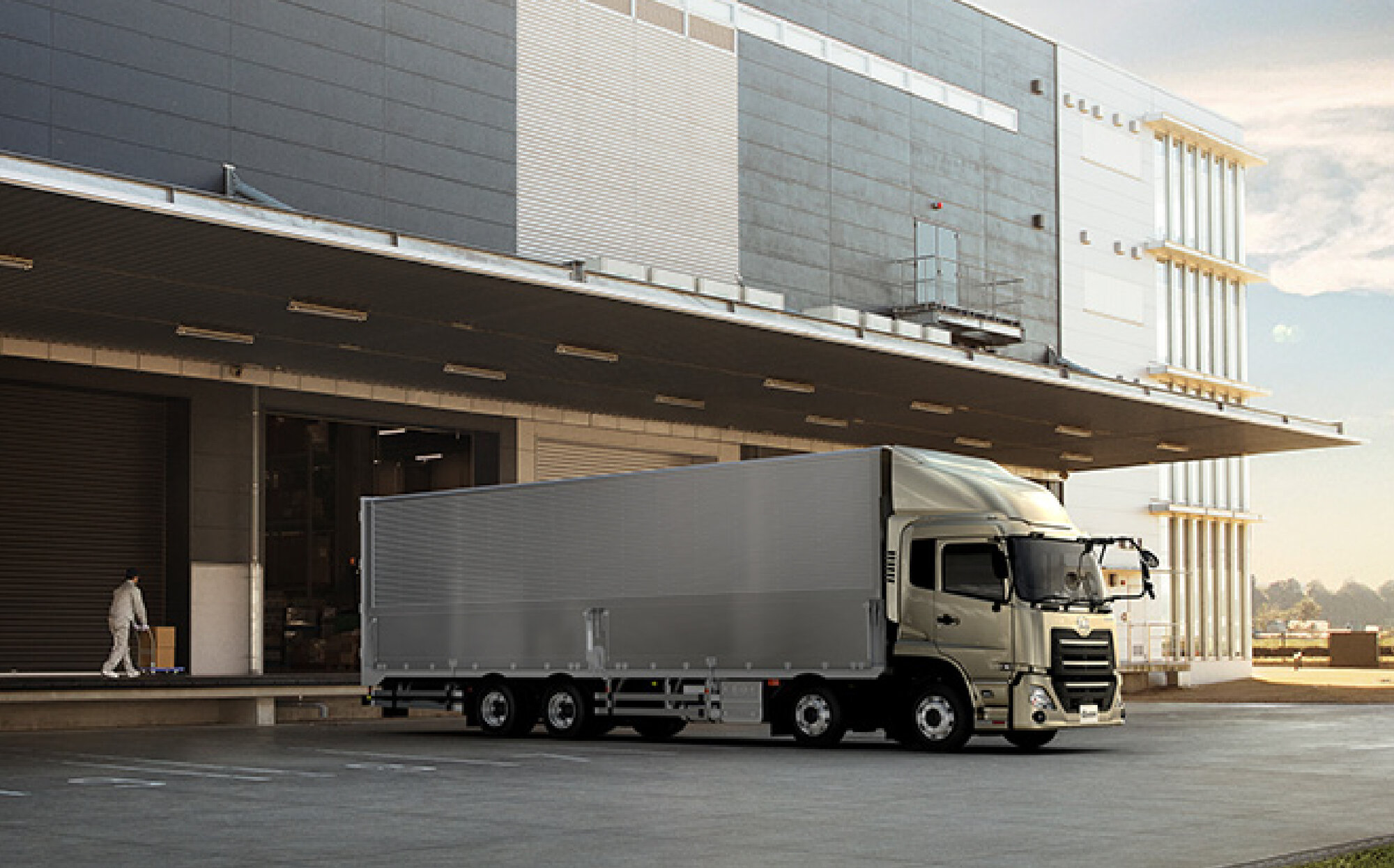 Safety
Safety functions for risk prediction
Truly safe driving on a daily basis requires the vehicle to predict potential dangers and immediately notify the driver. Quon features safety systems based on advanced technology including Traffic Eye braking and Driver Alert.The goal of "safety that puts people first" mandates safe conditions for drivers as well as those in the surrounding environment. Safety is built into all basic features, with heat-dissipating, fade-resistant disc brakes available on all models. 
Productivity
Chassis designed with cargo hauling in mind
The key to transport efficiency is superior loading performance. To improve loading performance, Quon uses high-tensile-steel plates for the main frame to reduce vehicle weight. Our chassis designs also emphasizes body-mounting efficiency to achieve the "Perfect Quon".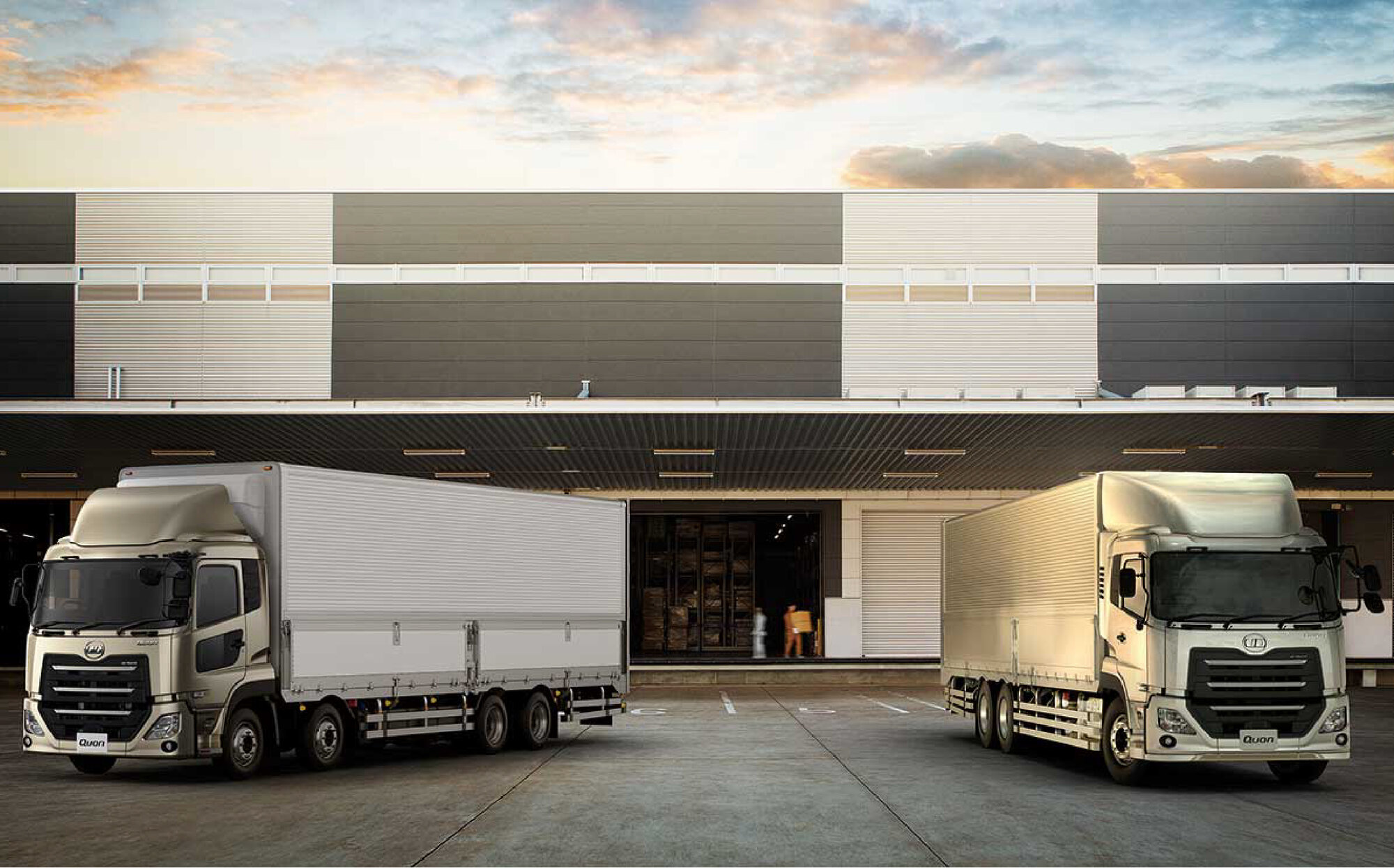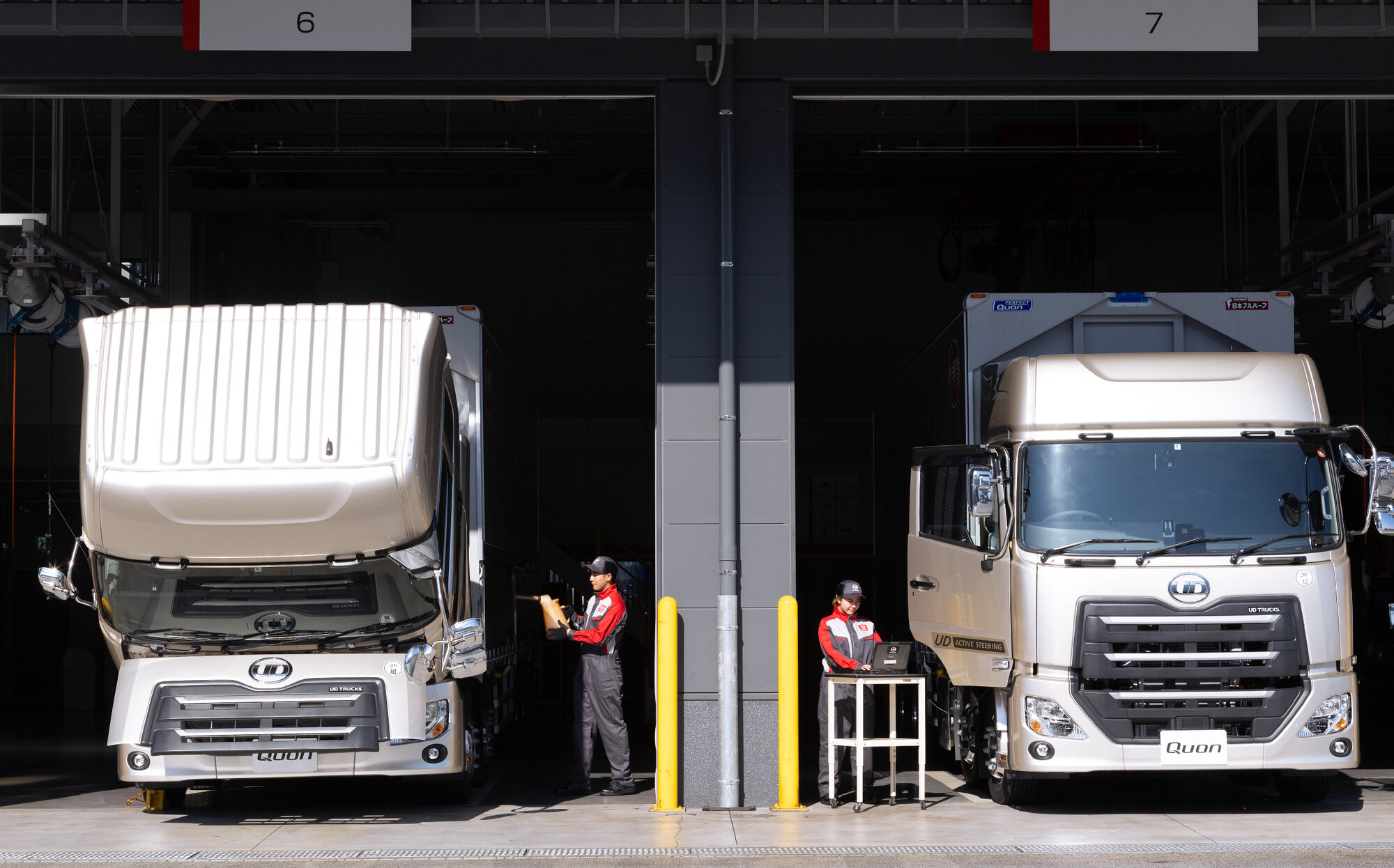 Uptime
Reliability and durability you can count on
Highly reliable and durable trucks are essential for ensuring the high levels of uptime and distribution that shippers demand. Quon achieves its unrivaled quality throughout the entire vehicle, easily passing tests in even the strictest environments. We support our customers' businesses with reliability and durability that they can count on.