General cargo today
The nature of general cargo distribution is constantly changing, with a paradigm shift taking place in consumer behavior. Whether transporting cold chain, electrical appliances or mixed cargo, distribution companies have to adapt to new trends in order to stay competitive.
With consumer confidence and the retail sector growing worldwide, and e-commerce exerting more pressure on distribution services, the need for smart, modern, flexible transport solutions has never been greater.
Why UD Trucks for general cargo?
UD Trucks offer time-saving flexibility, easier operations and enhanced profitability possibilities. Both the heavy-duty All new Quon and New Quester with ESCOT promises the brand's trademark reliability along with higher fuel efficiency. The medium duty Croner with Allison transmission delivers maximized productivity and uptime. Light medium duty Kuzer delivers flexibility for urban distribution.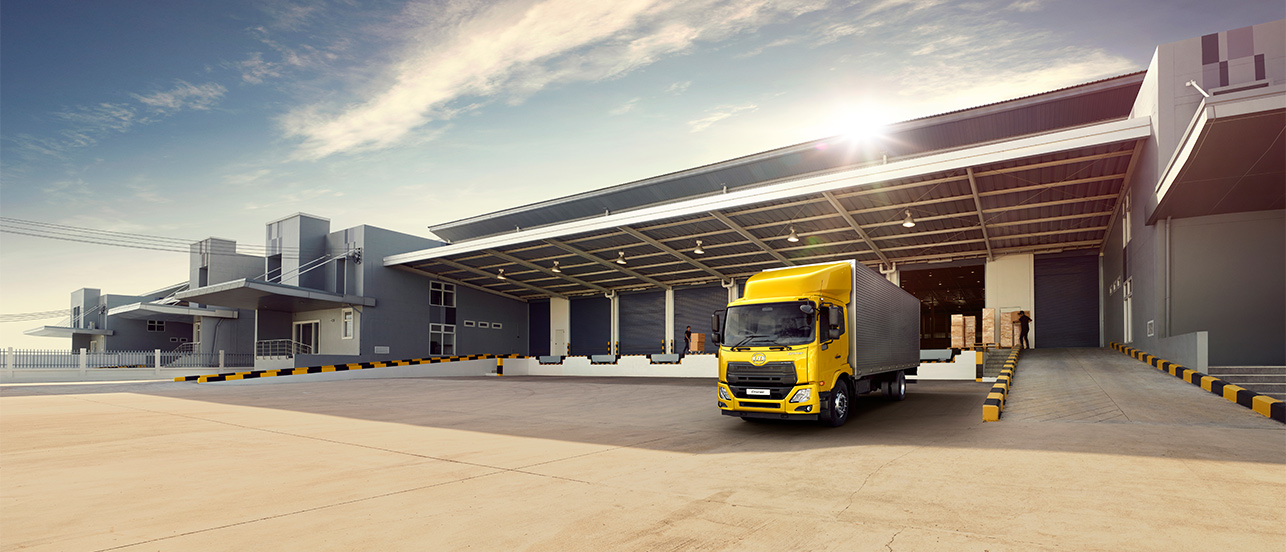 Going the distance
Successful distribution means handling tough requirements on a
daily basis. Getting the best out of every truck in your fleet is key.
With UD trucks, heavier loads can now be carried on vehicles with
more cab space. A win-win for any forward-looking business.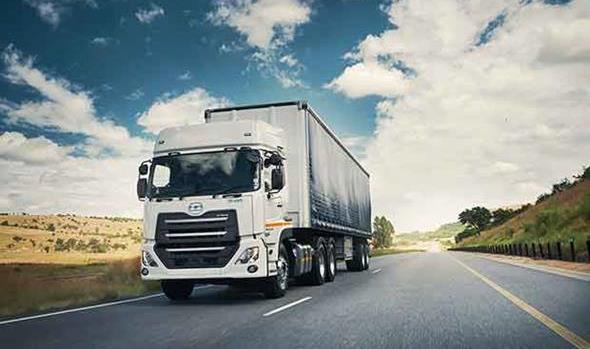 All New Quon
All New Quon embodies innovation in five essential areas to meet today's diverse business needs. Innovation that puts people first. It's the next-generation truck for the age of smart logistics.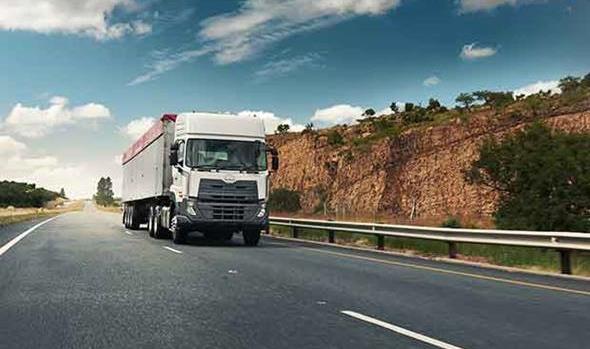 New Quester
Smart, comfortable and more fuel efficient than ever. New Quester is an excellent fit for distribution. ESCOT automated manual transmission means all drivers save fuel, while optimized tare weight means more can be carried. The result is a more productive working day on the move.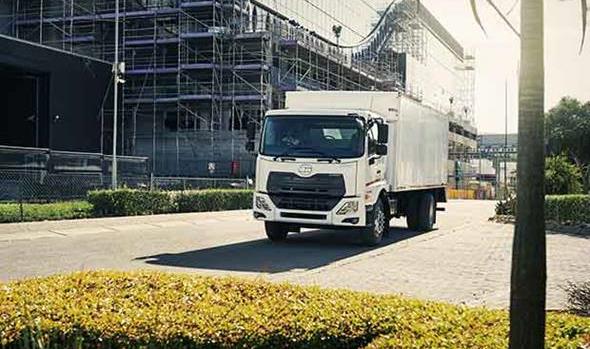 Croner
The Croner has a wide range of choices to keep every distribution business on schedule. Multi-purpose models are available for city, inter-city and long-haul distribution. Air suspension and automatic transmission combine to offer extremely safe and stable transportation of sensitive goods.
Kuzer
A light medium duty truck for easy urban driving, the young member of the UD family rolls out, flexibility, productivity, uptime and fuel efficiency, and places it firmly where you and your business need it.  
Models suitable for general cargo
11 models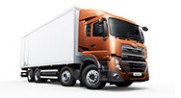 Quester CQE
GVW 38.0 Ton
|
8x2
|
250-350 HP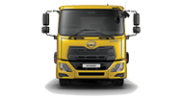 Croner MKE
GVW 10.4-11.5 Ton
|
4x2
|
180-240 HP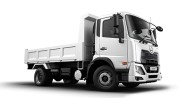 Croner LKE
GVW 12.0-14.0 Ton
|
4x2
|
180-240 HP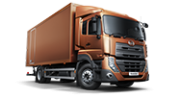 Quester CKE
GVW 21.0 Ton
|
4x2
|
250-350 HP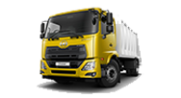 Croner PKE
GVW 15.0-18.0 Ton
|
4x2
|
250-280 HP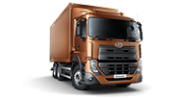 Quester CDE
GVW 31.0 Ton
|
6x2
|
250-350 HP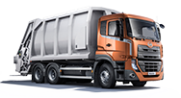 Quester CWE
GVW 34.0 Ton
|
6x4
|
280-460 HP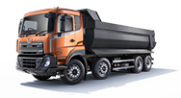 Quester CGE
GVW 41.0 Ton
|
8x4
|
280-460 HP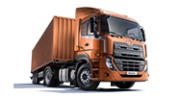 Quester GKE
GCW48.00 Ton
|
4x2
|
280-460 HP
Quester GDE
GCW56.00 Ton
|
6x2
|
280-460 HP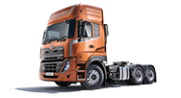 Quester GWE
GCW80.00 Ton
|
6x4
|
280-460 HP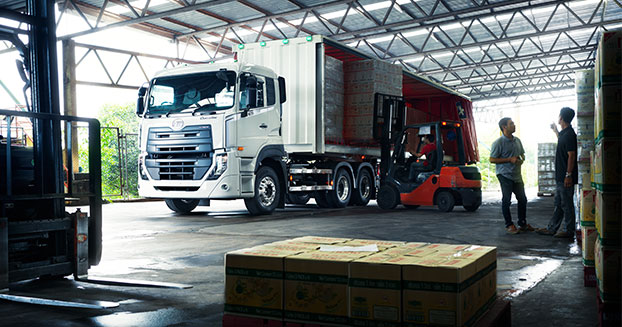 Delivering the perfect partnership
Working with any kind of distribution requires the best support network possible. UD Extra Mile Support keeps your trucks working for you. 
UD Genuine Service
Our qualified mechanics and optimized service planning help to reduce workshop visits, extending service intervals for maximum uptime.
 
UD Driver Training
Our Driver Training program is designed to help build driver capability. Courses cover not only Our Driver Training program is designed to help build driver capability. Courses cover not only vehicle handover and operation, but also the best methods for fuel efficient and safe driving
UD Genuine Parts
Designed and tested to provide the highest quality and durability. With a two-year warranty, access to UD Genuine Parts increases uptime and lowers costs per kilometer.
More volume and weight
All the credentials for the best possible productivity are found in this vehicle. The Croner 6×2 is an easily adaptable lightweight truck. It is able to carry more volume and weight because of its medium base lightweight chassis plus tag axle. In a segment as competitive as general cargo, the potential to carry more goods and increase the number of deliveries per journey will help customers to get one step ahead of their rivals.
Sensitive goods safely transported
Air suspension and automatic transmission on the Croner 6×2 make a huge difference when carrying sensitive products.The nature of urban deliveries involves much stopping and starting, which can naturally damage goods in transit. No gear changing and a more stable truck mean that a smoother drive is made possible, allowing cargo to reach its destination intact.

Easier driving for all
In an industry currently battling the effects of driver shortage, the ability to create easier driving can contribute significantly to attracting new talent. Automatic transmission is a great leveller in this respect, enabling drivers of all ages and experience to achieve better safety and improved fuel efficiency. Businesses can benefit from a more even and consistent quality of driving, not to mention the shorter time it takes to train new drivers using an automatic gearbox.

More comfort, better safety
With a 2.3 meter wide cab, the Croner 6×2 provides more space and greater comfort on all journeys. Increased width also means better visibility and safety for drivers and everyone in the truck's vicinity. The wider cab also makes for an ideal office on the road.
Safety is of course paramount in all UD trucks, and an air suspension dump switch on the Croner 6×2 lowers chassis height and allows for safer and easier loading of all types and weights of general cargo. An additional bonus with the truck's tag axle is that can be lifted when the truck is empty. This has the twin positive effects of saving fuel and wear on tyres.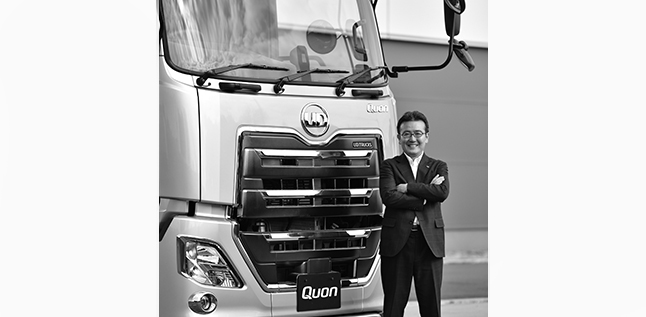 "We provide solutions with our trucks and services to better address today's industry challenges"
Ryotaro Takagi, Director, Key Account Management talks about what our products bring to the general cargo segment.
In your rich experience, you may have seen the evolution of the trucking industry. Could you share with us what you have seen now vs 10 years ago?
In the past decade, emerging markets went through a massive economic development as well as modernization. We have also started to see improved infrastructure, tighter governmental regulations and more concerns on safety and environment. We also see a massive rise in e-commerce and cold chain distribution. A family may go shopping online instead of visiting the mall on the weekend, which was not common 10years ago.
In your opinion, what are the current business challenges for customers and how does UD Trucks address these challenges? 
Many companies have started to consider safety, environment and societal issues. At the same time, businesses are experiencing lack of drivers to meet logistical demands. Increasingly many countries have enforced stricter weight regulations and driver compliance. These are challenges that we address by providing trucks with higher fuel efficiency, productivity and safety features.
What makes our models suitable for this segment? What are some of the keyfeatures of these trucks that make them suitable for our customers?
Our strength lies in the fact that we have models that are designed for different markets and customer needs. Recently, it has become challenging and costly for customers to find highly skilled drivers, who can fully maneuver manual transmission fuel efficiently. For instance, New Quester with ESCOT benefits our customers as it is easy to drive and fuel efficient. In addition, all our models offer various configurations and wheelbase options, which allow us to provide specifications that customers really need. I strongly believe this is how we can provide trucks that go the extra mile.
What essential support can we provide toour customers?
Highly skilled mechanics that provide quality services. UD Trucks has operations in more than 53 countries with dense network to provide high quality services to ensure that our customers businesses run smoothly.
Mark Tobin, Managing director of Followmont Transport
Mark explains that Followmont has purchased UD trucks throughout the last 25 years and he confirms that the loyalty to the brand is most definitely coming from the outstanding record in terms of reliability.

"The reliability, the dealership network and the way they treat you as a customer is second to none."