11L Quon – setting new standards in fuel efficiency, safety and productivity
The 11L Quon range – featuring the fuel efficient, powerful and clean GH11 engine. 
The powerful range of 11L Quon trucks offer a unique combination of high power-to-weight ratio engines and UD's world-class AMT (Automated Manual Transmission) the ESCOT VI. Coupled with a full safety package, the Quon delivers increased fuel economy, increased efficiency, reduced emissions and less driver fatigue without compromising on performance. Now available in the CW 26 400, CD 25 400, GW 26 400, GW 26 430, GK 17 430, CG 32 400 and the CG 32 430.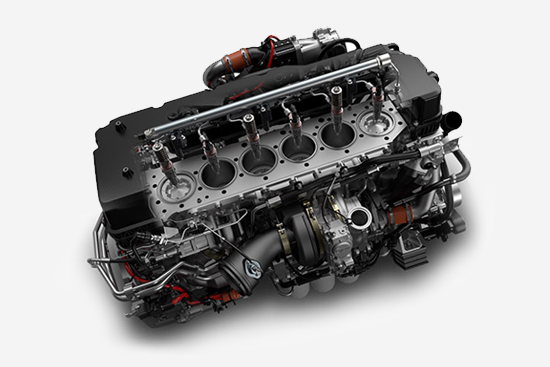 The GH 11 engine – improved horsepower and torque
The fuel efficient, power and clean GH11 engine generates torque in a wide revolution range, starting from low revolutions, and features a new fuel injection system and changes to the shape of the combustion chamber. These advancements enable the engine to exceed Japanese heavy vehicle fuel economy standards by 5%, and to comply with the stringent pPNLT Emissions Standards, which exceed Euro 6 emission requirements.
The CW 26 400 model
The 6x4 CW 26 400 is perfect for applications including tipper, plant, tilt tray and water cart.

A high GCM of 50 tonne & a 400hp 11 litre engine allows for even greater payloads, and the use of larger trailers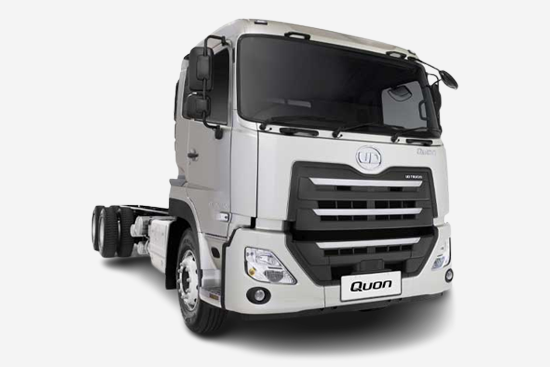 The GW 26 460, GW 26 430, GK 17 430 models
These models are all designed with the Australian prime mover market in mind. Featuring high levels of power and torque, these models are fuel-efficient work horses. The Quon GK is also available in a 460hp option, upon customer adaptation request 
The CD 25 400 model
The 6x2 CD 25 400 has a lower tare weight which means bigger payloads. The 45 Tonne GCM allows more payload & trailer towing capacity.
Built to excel in the tough Australian conditions the 11L-litre Quon CD 25 400 can be used for applications such as Rigid FMCG General Freight, Refrigerated Cargo.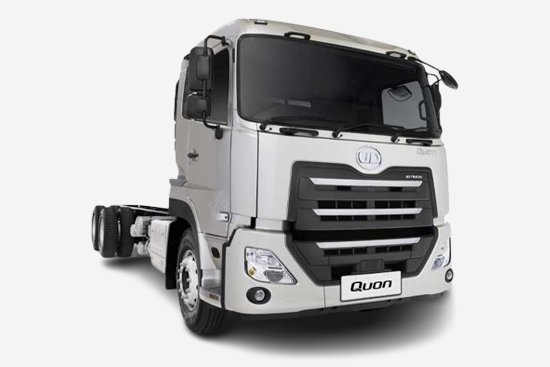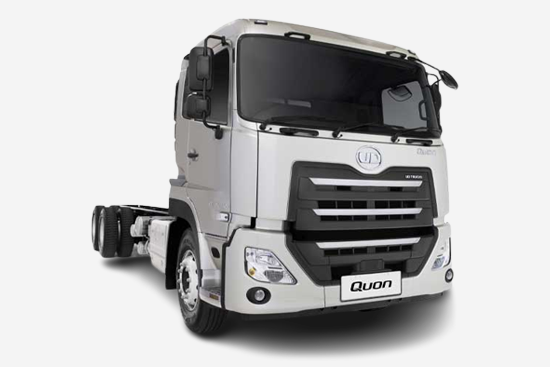 The CG 32 400 and the CG 32 430 models
The new 8X4 CG models are tailor made for the Australian market, offering a high-tensile steel chassis frame and low tare weight for increased payload. Perfect for waste and construction.