UD Service Agreements
For complete peace of mind with the benefits of Genuine Parts and Service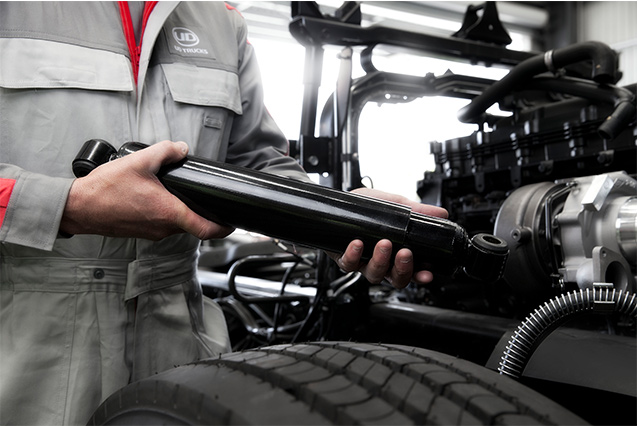 Why take the risk with anything else?
Managing a fleet is no easy task, but with UD Service Agreements, we can make that much simpler while providing full peace of mind. UD Service Agreements provide options for a complete preventive maintenance program for your vehicle so you can enjoy all the benefits of a UD Genuine Service and UD Genuine Parts without worrying about the hows or whys. Not only will your fleet enjoy professional service and high-quality, assured parts from UD Trucks, you can also have improved cost control with our simple, fixed monthly invoicing and help from our service advisers every step of the way.
What is UD Service Agreements?
UD Service Agreements is the name of the official UD Trucks service agreement program. When you sign a UD Service Agreement with us, we'll ensure that your truck is running at peak efficiency by making sure it gets the essential UD Genuine Service and UD Genuine Parts it needs.

How does UD Service Agreements work?
We know every business is unique, which is why a representative from UD Trucks will work with you to customise a service plan based on the needs and usage of your business and your fleet – paying no extra for services you won't need. Once the service agreement contract has been signed, you'll receive a monthly invoice. It's as simple as that.
What are the benefits of UD Service Agreements for me?
A UD Service Agreement helps your fleet perform at its best. With the trucks receiving specialist care from those who know it best at UD Genuine Service, plus the best UD Genuine Parts, you'll maximise the uptime, efficiency and the lifetime of your vehicles. With a UD Service Agreement, you'll know exactly what your repair and maintenance costs are with our simple monthly invoices, allowing you to enjoy greater control over costs, easier administration and enjoy more time to get the most important things done.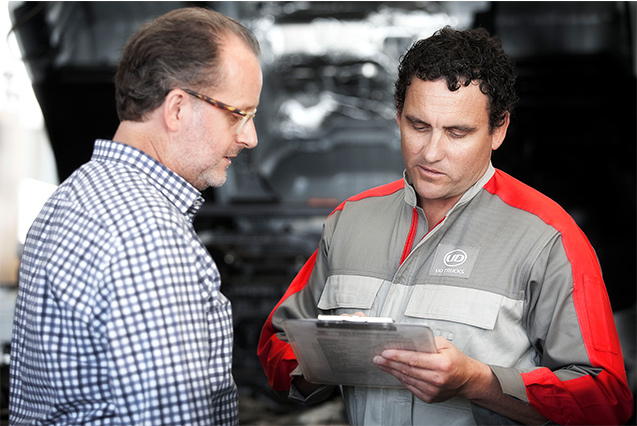 UD SERVICE AGREEMENTS
There are three service agreement plans: UD Trust Standard, UD Trust Extra and UD Trust Ultimate. 
UD Trust Standard
The UD Trust Standard plan is designed to service your vehicle in line with your customised OEM backed service plan, giving your vehicle the right maintenance to go the extra mile. Offering protection against unexpected expenses and costly breakdowns.

UD Trust Extra
The UD Trust Extra plan covers all that is included in the Standard Program as well as repairs to the driveline components, brakes and clutch components. The Extra plan gives you excellent protection against unplanned standstills.

UD Trust Ultimate
The UD Trust Ultimate plan is the most comprehensive of all the UD Trucks Service Agreements. The Ultimate plan covers all that is included in the Standard and Extra plans but with the added confidence of repairs to the electrical, engine, driveline, braking and steering systems. This program may also include UD Road Support and additional UD Connect services.