Drive for better with Euro 5.
Go the extra mile to meet today's environmental and business challenges. By implementing SCR, UD addresses these challenges whilst meeting the market demands.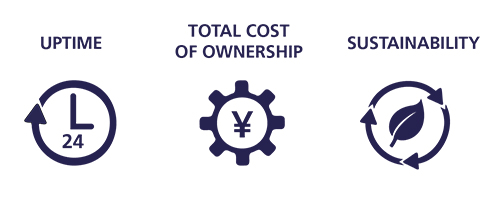 Euro 5
The Selective Catalytic Reduction (SCR) system that complies with Euro 5 regulations, is now available for both Quester and Croner. Combined with all available features, UD trucks will take care of essentials needed to keep you on the road while protecting planet earth.
SCR - Simple, clean and reliable
SCR is an emissions treatment system that reduces harmful pollutants such as nitrogen oxides and particulate matters that are produced during combustion. UD Trucks was the first manufacturer in the world to commercialize SCR technology and we are introducing this tried and tested technology in developing markets.
AdBlue
SCR works in conjunction with AdBlue. The SCR system injects AdBlue on the exhaust gas from the engine, resulting in harmless nitrogen and water vapor. AdBlue is a colorless, odorless, non-toxic fluid, available in 20-liter jerry cans at all UD authorized dealers.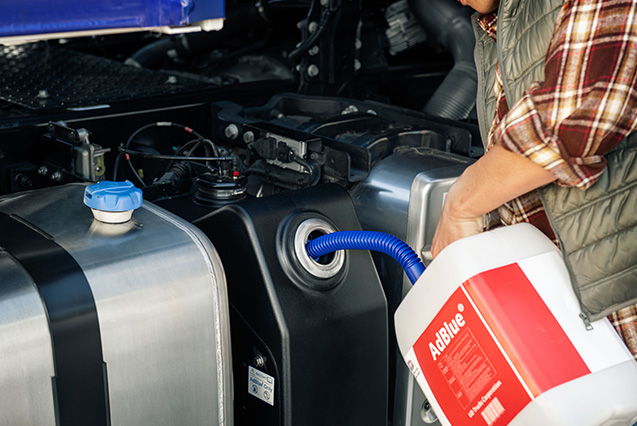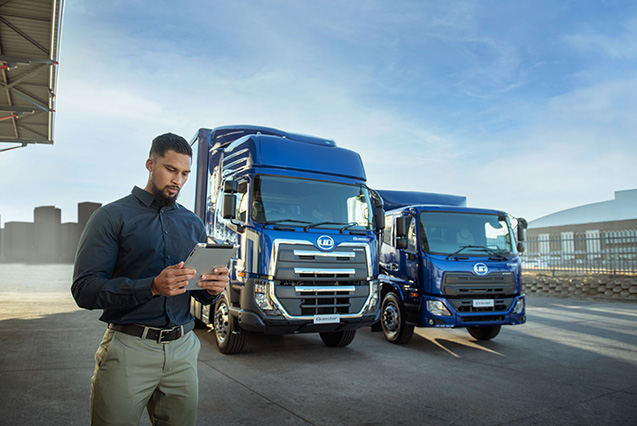 Total Cost of Ownership
We have improved our fuel efficiency thanks to the optimized combustion process. This results in more durable trucks with lower servicing requirements and higher power and torque without increasing the engine size.
Uptime
With SCR, there is now longer service intervals. This means more time spent on your businesses and no time wasted on unplanned stops. Uptime is also boosted with a stable and expanded AdBlue supply network.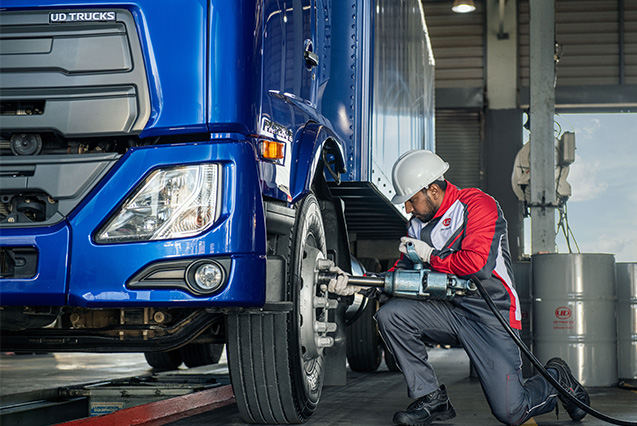 Sustainability
We vow to play our part for cleaner air that allows a sustainable environment for everyone. With Euro 5 SCR, nitrogen oxides are now 60% less, and particulate matter emissions 80% less, than current Euro 3 levels. Compared with Euro 4 levels, Nitrogen oxides are 43% less.