Welcome to this unique Quester. Walking around it, you would hardly recognize it as a truck. A road giant that usually moves heavy loads of goods or materials now moves your conscience.
This special Quester was donated by Chaleo Yoovidhyanusorn Foundation to Khon Kaen Hospital in Bangkok Thailand and transformed from the inside out into a mobile blood donor unit. If this modified Quester drove past you on the street, you wouldn't fail to miss it: the exterior is covered with bright cheerful cartoons characters and the slogan "Give Blood, Give Life" beckons blood donors. Not only is the unit welcoming on the outside, once you step inside you would think you were in a modern-day clinic.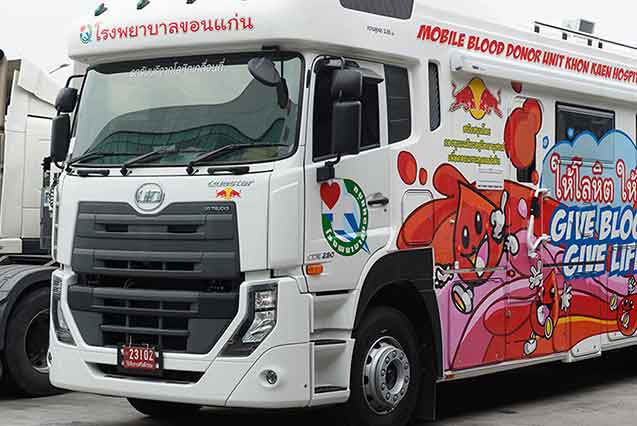 The entire design from exterior to interior is focused not only on functionality but also comfort and aesthetics. Nestled on the top of this special one-off unit lies the sophisticated air-conditioning and ventilation system, a sign that the comfort of the staff and donors has been prioritized.

Walking into the trailer, you are greeted by muted sandy shades – the interior is instantly warm and welcoming. The padded inclining beds are especially comfortable, and with no effort spared for the donor, as they can charge their mobiles and listen to music while their blood is being drawn.
"We wanted not only to provide modern and efficient equipment, but also to create a comfortable, enjoyable and friendly experience in return for the donors' contribution in helping other people. We hope it conveys our gratitude to the staff and blood donors." 

Ms. Pranadda Yoovidhya
Administrator of Chaleo Yoovidhyanusorn Fundation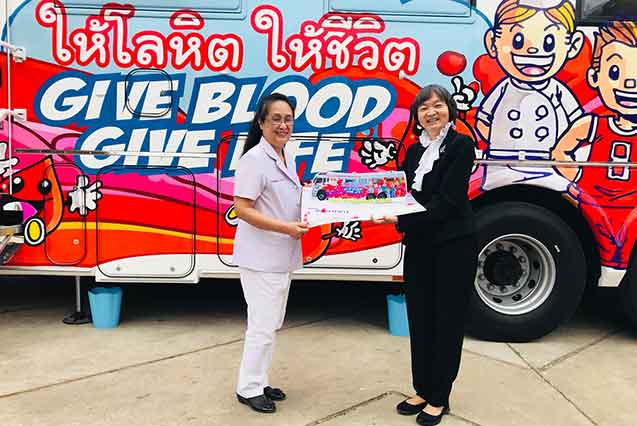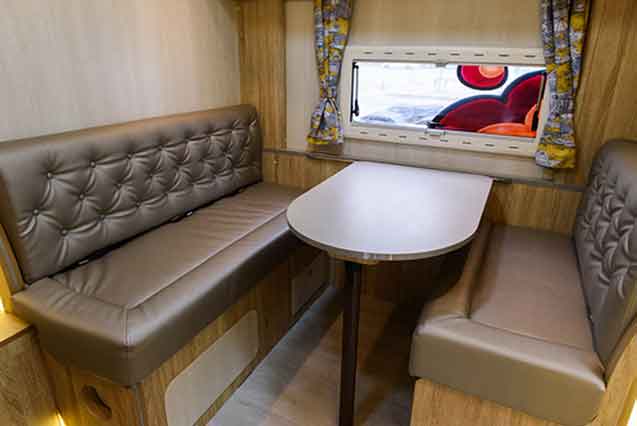 You get a feeling of spaciousness when you step inside, thanks to the soft harmonious colors, the neat organized rows of reclining beds and the unclutteredness of the design. In this limited space, there is even  a seating unit where people can rest after their donation or wait for a bed to be free in the cool air-conditioned interior. In the current configuration there are eight beds comfortably laid out. "It can be extended to accommodate up to 24 beds. This enables the team to collect a higher volume of blood, particularly during the festive season when the rate of emergency cases rises," explains Pranadda. 
Since UD Trucks delivered the Quester to the foundation in January 2018, its Thailand team has closely supported the whole modification process. Everyone at UD Thailand is proud to be a part of this effort. They were as invested and excited in the project as the Foundation and were available whenever it was needed to provide assembling and bodybuilding guidance as well as follow-up services. 
"This donation is one of the many projects of the Chaleo Yoovidhyanusorn Foundation aimed at giving back to Thailand. It has always been one of my father's missions to 'return goodness to the country," says Pranadda. "This mobile unit is completely transformed into a modern, friendly looking unit displaying freshness and offering comfort to blood donors. It will certainly attract more donor traffic and we hope it becomes a prototype for future blood donation vehicles."