Before our trucks are put on the market, they go through a rigorous process of product development, vehicle inspection and quality assurance. In this part of this series, we introduce three engineers who play a critical role in ensuring that our trucks meet the highest of standards to satisfy the most demanding of customers.
    
In Japan, trucks currently transport approximately 90 percent of domestic cargo. In order not to interrupt logistics or "the lifeblood of our society", product development and devise are incorporated to satisfy specific needs. On the northern regions' roads, snow plows are essential. For product development of snows plows, there are difficulties and challenges which are unimaginable for regular vehicles. We spoke to three engineers who are engaged in product development of vehicles that need to operate under rigorous winter environment, precisely understanding customers' needs and delivering optimal product and services.

There are a variety of snow plows from supersize with side wings for airports to chemical spraying vehicle which is indispensable for highways. Body manufacturers are responsible for plows, which is to plow snow, a grader, which scrapes snow to be equipped under the vehicle, and, development and installation of chemical spray devices. Meanwhile, there are a number of plow shapes according to the usage, bodies of those vehicles are needed to be modified accordingly.  

Development of a body, a base of snow plow
After new Quon was launched in the spring of 2017, a project was set up to develop snow plows based on new Quon. The leader of the project was Hiroshi Matsunaga from the Technology Project Office. The team built a base body through exchanging opinions with body manufacturers.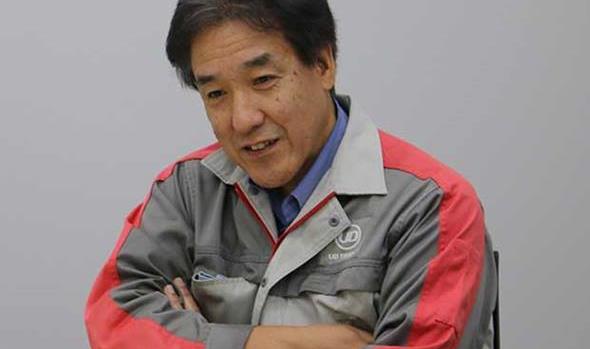 "There used to be more mechanical tasks, but new Quon is advanced in terms of electronic control. So, adjustment of software and parameters were difficult. Additionally, division of tasks between vehicle development team and modification team was difficult, so we had a lot of discussions and adjustments." (Matsunaga)
Design modification team to respond to a variety of customers' needs
Main clients of snow plows are airports, highway companies and municipalities, and their requests vary according to the places and purposes for the use. It may be imaginable that there are various shapes of plows, but their requests include a wide range of details such as install of special light, change in tank position due to placement of graders and cover installment to prevent electronic control system from corroding. We need to respond to each one of them carefully.
Takayuki Kawamura is in charge of modification management. He receives about 300 modification requests each year from customers through customer advisors. He scrutinizes the visibility of those requests and submits estimates and delivery time.

"I sometimes struggle with how I can embody customers' specifications. For just a lamp, each customer wants it to be placed in a specific place. Adjustment to the front is necessary according to the shape of plow." (Kawamura)

When he receives a request without a precedent, he works in coordination with Yasushi Kurosawa in charge of design modification. If it can be modified within inline process (regular powerline), it is efficient because there are no parts to discard, no extra cost, and it can be done with normal production lead time. So, it is important to determine if the modification should be handled offline (after the production line) or inline.

Those in charge of modification management have meetings with those in responsible of vehicle design, cab design, electrical design and share the progress of modification support status twice a week. Thus, the quotation calculated by both teams' cooperation is submitted to customers. Only on their approval, orders are formally fixed finally and can move on to the next stage of designing.

Tight delivery period as being a seasonal need
In manufacturing snow plows, it is important to keep delivery time while responding to customers' requests in detail. Customers' delivery requirements are usually from September to the end of December. To take the time for the body into consideration, chassis manufacturing reaches a peak from March to June. From the beginning of spring when snow just starts to melt, manufacturing of snow plows begins.

"We have to deliver vehicles before it starts to have snow on the ground so we are very careful about the delivery time. We feel very delighted when we can reply to a customer that we can meet their delivery time." (Kawamura)

Q. What makes this job special?
"Without snow plows, logistics in Japan in winter stops." I feel very proud to see our snow plows operating vigorously in the snowstorm as I can feel that they are contributing to the logistics, which are the basis of people's lives." (Matsunaga)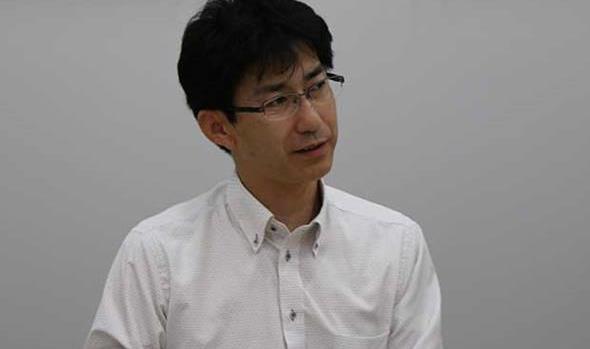 "What makes our work difficult is that we cannot predict when we formally receive orders. They arrive suddenly one day. We cannot delay the delivery period of snow plows while we receive many orders at the same period. We need to be very efficient in a short period of time, so we revise the process of modification and think through assignment of members." (Kurosawa)

"Several times a year, sales adviser show us the photo of customers with smile at delivery ceremony who were very satisfied with vehicles. This is the moment when I feel our hard work pays off and rewarded." (Kurosawa)
Q.What is your message to the next generation?
"Trucks support logistics. I would like them to work with responsibility and pride that they are contributing to the society." (Kurosawa)

"UD Trucks is a global company with people of various nationalities and is committed to activities to promote diversity & inclusion on a company-wide basis. I would like the next generation to inherit this culture and create an open and pleasant workplace." (Matsunaga)

UD Trucks continue listening carefully to customers' requests in details and support logistics in winter as a team as the manufacture of heavy-duty all-wheel drive snowplow.
---
For media enquiries, please contact:
Info.udtrucks.japan@udtrucks.co.jp
---
UD Trucks is a leading Japanese commercial vehicle solutions provider, active in more than 60 countries on all continents. Since its inception in 1935, the company has been an innovation leader with a clear vision to provide the trucks and services the world needs today. The company is committed to go the extra mile for smart logistics with the most dependable solutions for demanding customers.  To best support across applications and geographies, UD Trucks offers a full range of heavy duty trucks - Quon and Quester, medium duty trucks - Condor and Croner, and light duty trucks - Kazet and Kuzer, as well as associated operational and financial services.

UD Trucks is a proud member of the Volvo Group, which in 2017 had net sales of 335 BSEK and 100,000 employees globally.