UD Trucks is a leading Japanese commercial vehicle solutions provider, active in more than 60 countries on all continents.
Since its inception in 1935, the company has been an innovation leader with a clear vision to provide the trucks and services the world needs today.
The company is committed to go the extra mile for smart logistics with the most dependable solutions for demanding customers.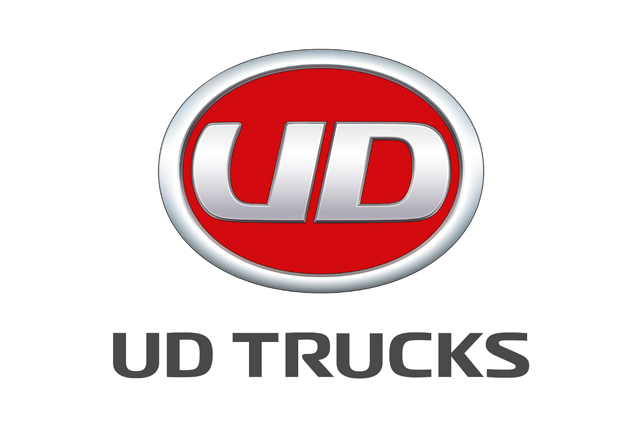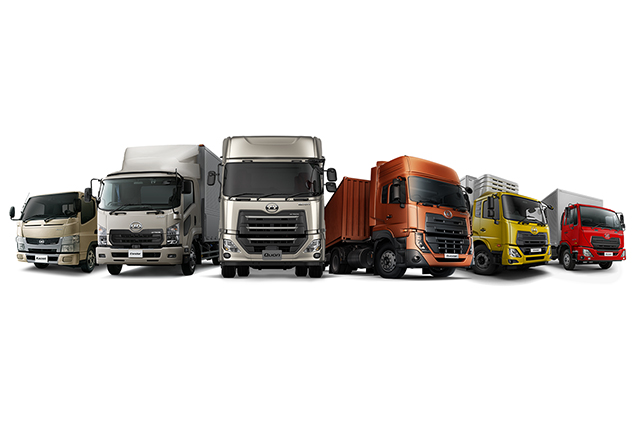 To best support across applications and geographies, UD Trucks offers a full range of heavy duty trucks - Quon and Quester, medium duty trucks - Condor and Croner, and light duty trucks - Kazet and Kuzer, as well as associated operational and financial services.

In 2018 the company introduced it's  innovation roadmap "Fujin & Raijin. Vision 2030" under the theme Innovation for Smart Logistics.
Key Facts
Date of establishment: December 1, 1935
Head office: 1-1, Ageo-shi, Saitama 362-8523, Japan
Principal business:
Development, manufacture and sale of commercial vehicles
Manufacture and sale of vehicle components
Maintenance of trucks and buses, and related parts sales
Offices and plants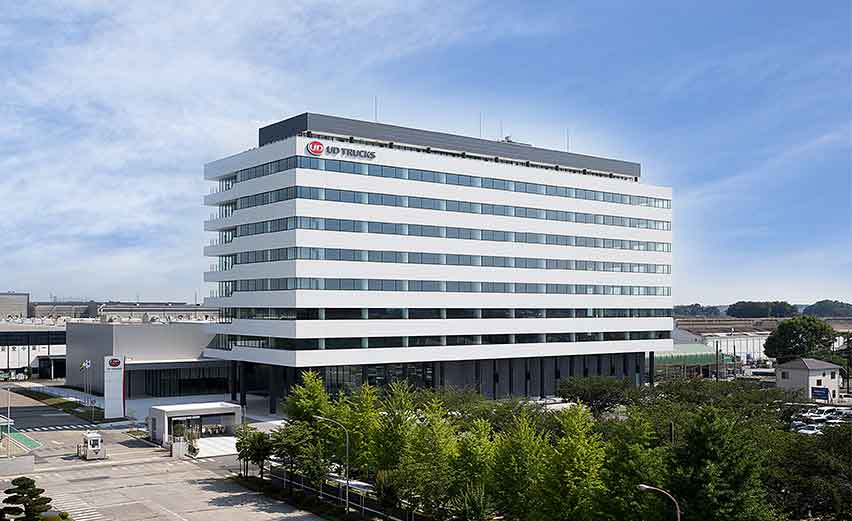 Name
Headquarters and Ageo Plant
Address
1-1, Ageo-shi, Saitama 362-8523, Japan
Principal business

Development, manufacture and sale of heavy-duty trucks  
Sale of middle- and light-duty trucks 
Manufacture and sale of vehicle components
Maintenance of trucks and buses, and related parts sales

Founded in
May, 1962
Distributors - Asia
| Countries | Dealers |
| --- | --- |
| Bangladesh | Pacific Motors Ltd |
| Brunei | Boustead Sdn Bhd |
| Cambodia | Lian Fada Co., Ltd |
| Hong Kong | International Automobiles Ltd. |
| Indonesia | PT Astra International |
| Indonesia | PT United Tractors |
| Korea | UD Trucks Korea |
| Malaysia | Tan Chong Industrial Equipment Sdn Bhd |
| Myanmar | United Mercury Group Co. Ltd |
| Pakistan | VPL Limited |
| Philippines | Civic Merchandising, Inc |
| Singapore | UD Trucks Singapore (Pte.) Ltd |
| Sri Lanka | Senok Trade Combine Ltd. |
| Taiwan | Taikoo Commercial Vehicles Limited, Taiwan Branch |
| Thailand | UD Trucks Thailand Co.Ltd |
| Vietnam | Nam Han Co., Ltd |
Distributors - Oceania
| Countries | Dealers |
| --- | --- |
| Australia | Volvo Group Australia Pty Ltd |
| Fiji & Pacific Islands | Carpenters Motors |
| New Zealand | Sime Darby Motor Group (NZ) Ltd |
| Papua New Guinea | Boroko Motors |
| East Timor | Tjing Fa Ho |
Distributors - Americas
| Countries | Dealers |
| --- | --- |
| Antigua and Barbuda | Hadeed Motors Ltd |
| Barbados | Courtesy Garage Ltd |
| Bermuda | Auto Solutions Ltd. |
| Bolivia | NIBOL Ltda |
| Colombia | Distribuidora Nissan S.A. |
| Common Wealth of Dominica | Auto Trade Ltd. |
| Costa Rica | Agencia Datsun, S.A. |
| Dominican Republic | Equimax S.A |
| Ecuador | Automekano Cia Ltda. |
| Guatemala | Auto Mercantil, S.A. |
| Haiti | Universal Motors, S.A. |
| Honduras | CAMOSA - Camiones y Motores S.A. |
| Montserrat | M.S. Osborne Ltd |
| Nicaragua | Maquipos S.A. |
| Panama | CDM - Comercial de Motores S.A. |
| Saint Kitts and Nevis | S L Horsford & Co Ltd |
| Trinidad and Tobago | Massy Machinery Ltd. |
| Peru | Volvo Perú |
Distributors - Middle East
Countries
Dealers
Bahrain
Y. K. Almoayyed & Sons B.S.C. (C)
Jordan
The Commercial & Industrial Company
Kuwait
Boodai Trading Company Ltd. W.L.L.
Lebanon
Rasamny Younis Motor Company S.A.L.
Oman
AL-Hashar & Company
Qatar
Jaidah Motors & Trading Company
Saudi Arabia
Zahid Tractor Trading & Contracting
United Arab Emirates

Al Masaood (Abu Dhabi)

United Diesel L.L.C. (Dubai)

Yemen
Adhban Trading Corporation
Distributors - Africa
| Countries | Dealers |
| --- | --- |
| Angola | TDA Commercio E Industria, Ltd. |
| Botswana | NTT Motor Group |
| Ethiopia | Nyala Motors Share Company |
| Kenya | CMC Motors Group Ltd. |
| Lesotho | Lesotho Nissan |
| Madagascar | Madagascar Automobile |
| Malawi | CFAO Malawi Ltd. |
| Mauritius | ABC Motors Co.,Ltd. |
| Mozambique | Moztruck  |
| Namibia | Autosueco |
| South Africa | UD Trucks Southern Africa(Pty) Ltd  |
| Swaziland | Motruck |
| Tanzania | Hughes Motors(Tanzania)Ltd. |
| Uganda | The Cooper Motor Corporation(U)Ltd. |
| Zambia | Titanium Motors |
| Zimbabwe | Duly Holdings Ltd |
| Sudan | Tara International Co. Ltd |
| Tunisia | Sayara |