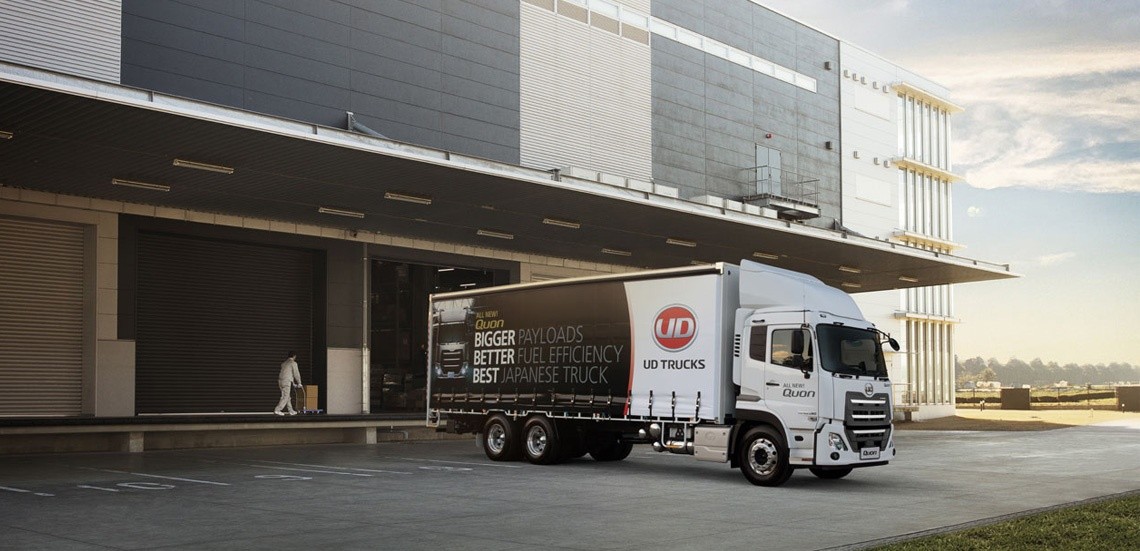 The key to efficient transport is increased payload. Quon uses disc brakes and high tensile steel rails for the main frame to reduce vehicle weight. Our chassis designs allow for simpler body-mounting providing a greater range of options. 
Reduced vehicle weight
Disc brakes and high-tensile-steel rails for the main frame reduce weight to improve overall productivity.
LIGHT AND STRONG FRAME
High-tensile-steel rails and reduced height of the main frame cross-section maintain strength, while reducing weight, to achieve further improvements in loading performance.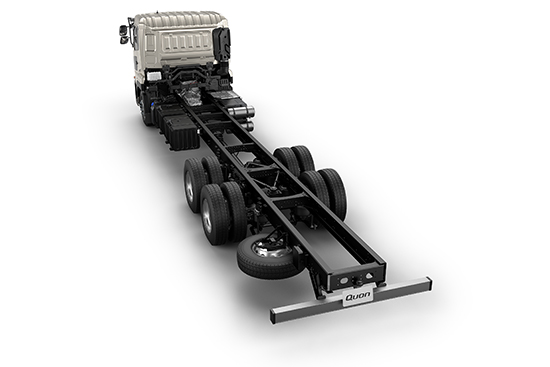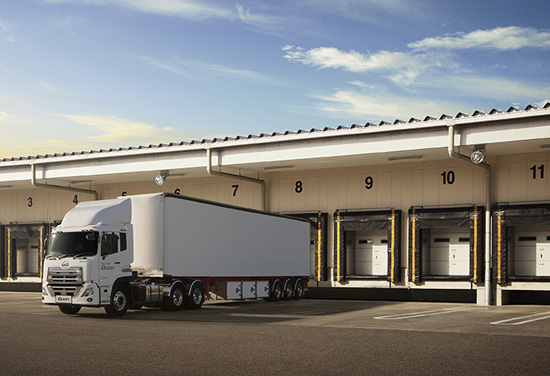 A New air suspension with increased height adjustment range
The new air suspension features increased adjustment range. This enables optimal height adjustment for loading docks and connecting the trailers, with an adjustment width of +140 mm upward from the neutral position.
IMPROVED LOAD HAULING, UNEVEN LOAD ADJUSTMENT FUNCTION
The uneven load adjustment function automatically adjusts any lateral differences in height on trucks with new air suspension. This improves handling when loading from the side of the truck.