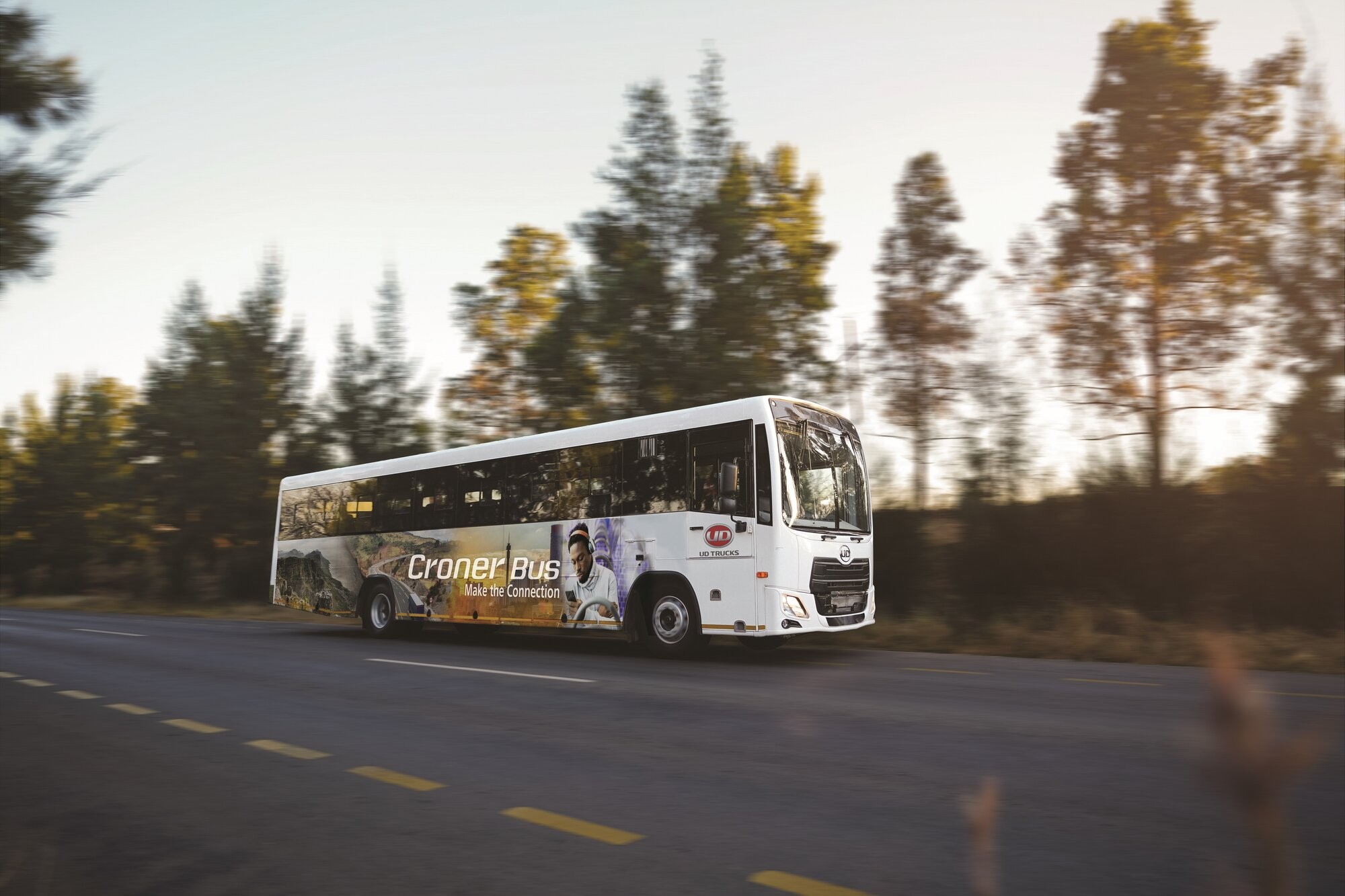 Connecting people to opportunities

Connect rural areas to economic hubs. Connect workers to workplaces. Each seat in the vehicle equipped with a USB port, so passengers can stay connected on the move.
The UD Trucks Croner PKE 280 and LKE 210 buses adopt the same architecture as the South African medium duty leader UD Trucks Croner to secure quality, durability and fuel consumption. 

The UD Trucks Croner has enjoyed over 6 years as a market leader in fuel consumption, robust and optimized drive line. We are proud to extend our Croner offering into the bus market, keeping the quality, architecture and reliability the same.
Please see this brochure for further information.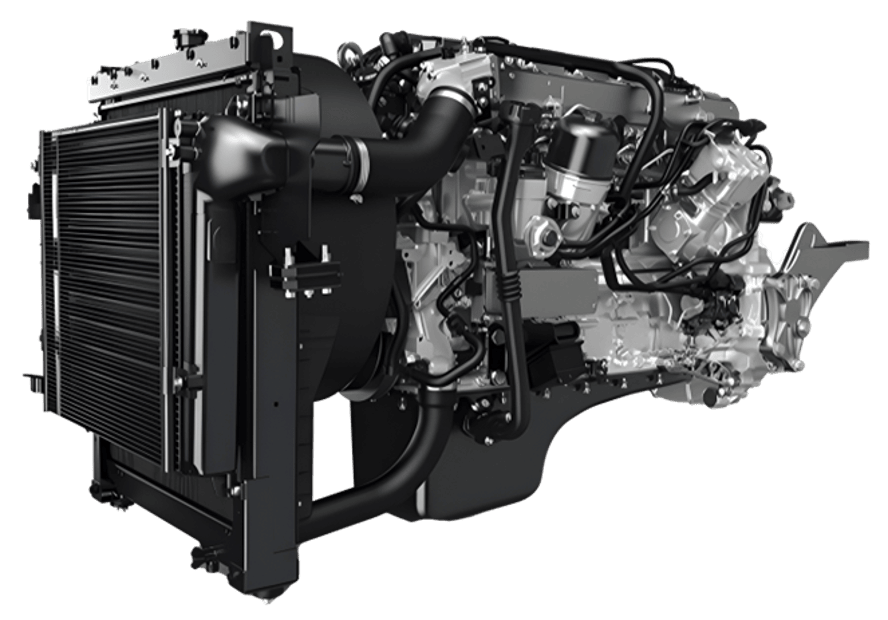 Connect to fuel efficiency
Connect to safety
Passenger convenience and safety is a priority. The bus has illuminated step lights at the entrances to help improve visibility and protect commuters when boarding at night.

It has SABS-approved chevron plates at the rear of the bus body and reflective tape on the sides to improve visibility on the road and reduce the likelihood of collisions in low-light or dark conditions. The full-length handrails enhance the ergonomic features and safety of the bus by providing support for standing passengers and preventing them from falling while in motion. Additionally, every unprotected seat features a lap-type safety
belt to mitigate the impact of sudden stops in the event of a collision.