UPTIME SUPPORT
Maximise uptime with UD Extra Mile Support
UD Extra Mile Support is everything you need to make the most out of every moment. From service and parts to on-road support, driver training and telematics, it's our complete solution that you can rely on to keep your truck running. We believe in going the extra mile to support you wherever you are – or wherever your fleet may be.
UD Genuine Service
Nobody knows your trucks better than our experts. UD Genuine Service is carried out in authorised UD Trucks workshops by highly skilled UD trained mechanics and service teams. Access to UD Trucks special tools and diagnostic equipment as well as top-quality UD Genuine Parts will keep your trucks in optimum condition.
---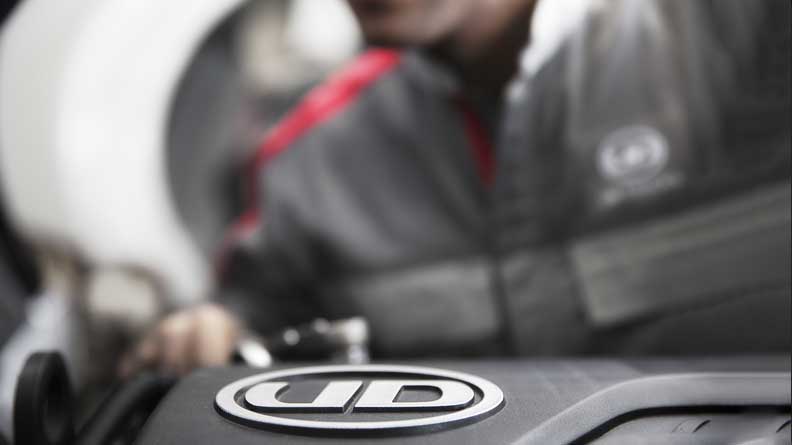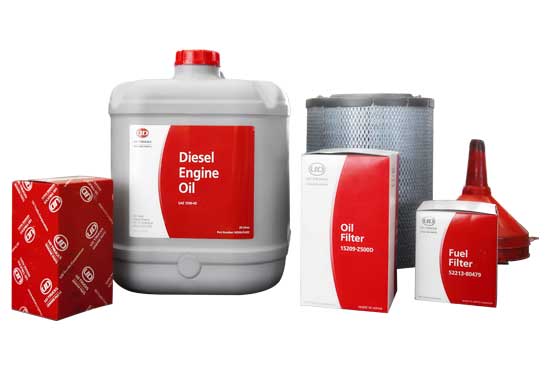 UD Genuine Parts
UD Genuine Parts are manufactured to the highest quality and durability standards and are a genuine long-term cost saver. 
UD Genuine Parts have many important benefits:
•  12 month warranty, doubled to 24 months, if that part is fitted in an authorised UD Trucks workshop
•  Designed and tested to last for optimal service intervals
•  Fit for purpose for your UD Truck
•  Reduced overall cost per kilometre
---
Optimized service planning
We know what's best to keep your trucks on the road. Every UD Truck comes with a tailored and optimised service schedule based on your specific usage requirements. Detailed service planning helps to:
• Reduce workshop visits
• Optimise service intervals for maximum uptime
• Reduce over-maintenance
Oil changes and regular fluid renewal are vital for any vehicle. Croner has been designed for more time on the road and less time in the workshop due to its maximised service intervals. This means less time in the workshop and more time on the road.
---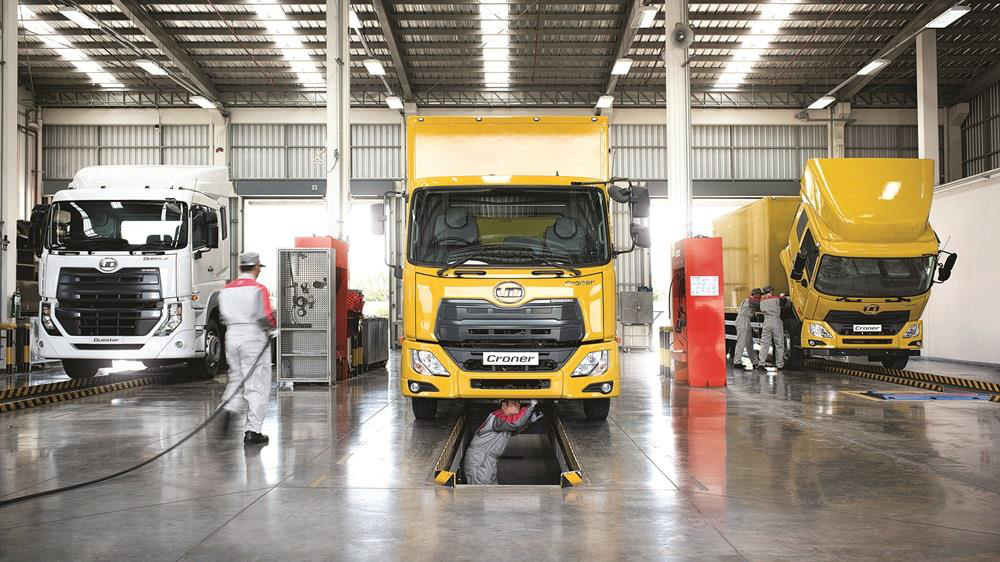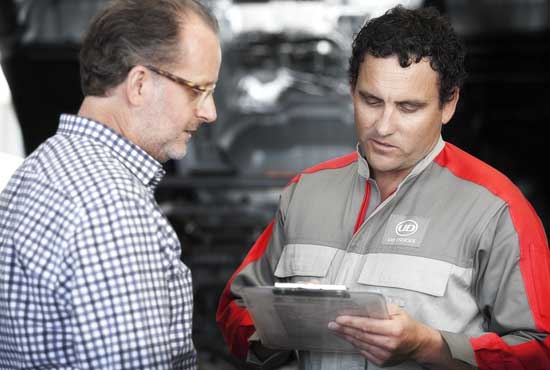 UD TRUST Service Agreement
UD Trust service agreements are the best way to take care of your new truck while locking down costs both now and in the future. UD Trust is all about giving you the benefits you need, such as:
• Keeping your fleet on the road
• Maximising profits
• Minimising unplanned expenses
A variety of options to suit your needs
UD Trust Basic – Preventative maintenance aimed at identifying any faults with your truck during routine maintenance services.
UD Trust Extra – Includes all that is included in the Basic Program as well as repairs to brakes.
UD Trust Ultimate – The most comprehensive of our Service Agreements, covering all that is included in the Basic and Extra Programs but with the added confidence of repairs to electrical, engine, driveline, braking, and steering systems.
---
UD Telematics Services
UD Telematics is a high-tech wireless communications system designed to help you manage your fleet effectively, keeping your vehicles on the road while reducing operational costs. UD Telematics offers two information packages:
Fuel and Environment
Lower your fuel consumption and reduce environmental impact by highlighting where improvements can be made. Includes reports such as mileage, fuel, tracking, and emissions.
Positioning and Positioning +
This package offers comprehensive location mapping. It includes geofencing options and route calculation to help you increase your vehicle uptime.
---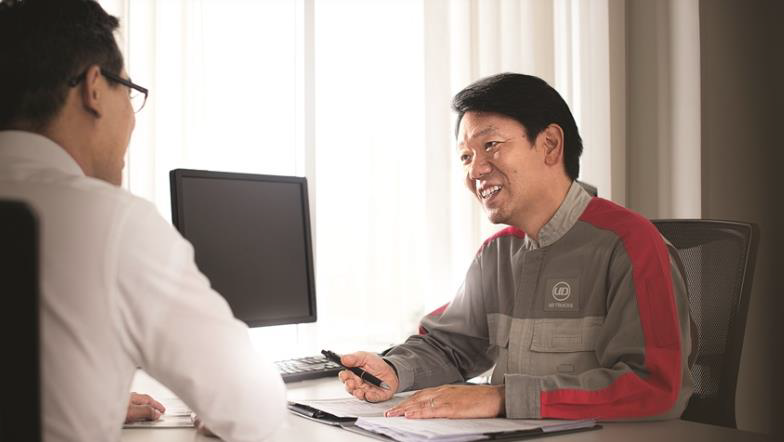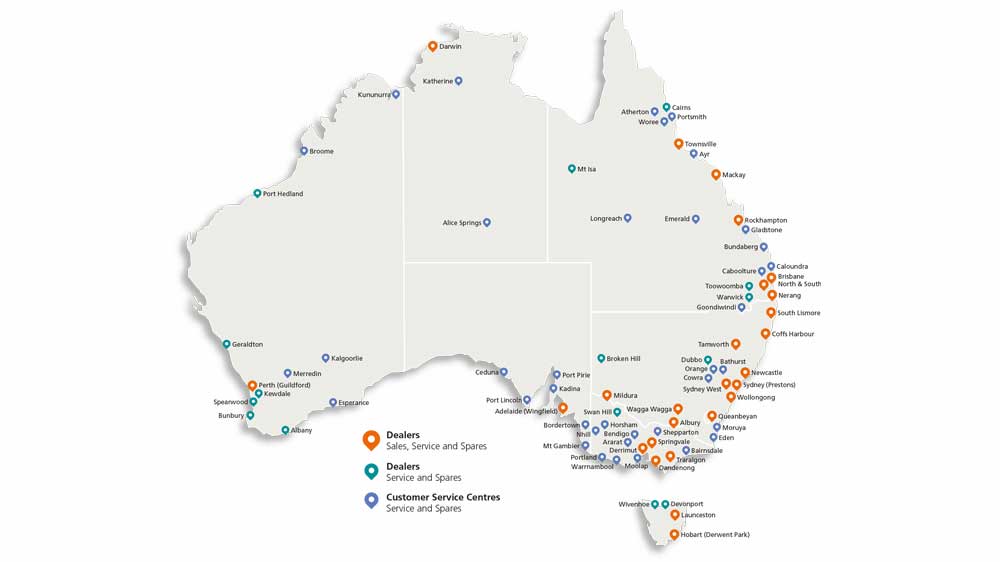 UD roadside assistance – we've got your back 24/7
You never have to worry about unexpected downtime again. A single phone call to UD Roadside Assistance will have you back on the road in no time at all.
When you call UD Roadside Assistance, you will get to speak to a specialist who knows UD Trucks inside out. Our technicians have all the technical experience at their fingertips. It costs nothing to call UD Roadside Assistance, using the number on the sticker inside your truck window. What you pay for is the parts used in the repair, the labour involved in fitting them, along with labour surcharges.
When your truck experiences a standstill, follow these three simple steps:
Step 1: Dial the UD Road Support service hotline.
Step 2: UD Service Vehicles will be dispatched to breakdown site.
Step 3: Receive a maintenance report and invoice upon completion of repairs.
---