What is your role at UD Trucks
Key Account. Handover & Delivery Manager. This entails me doing product training & familiarisation on all new UD product to any national fleet customers, their managers, depot managers, safety officers, company driver trainers & drivers. I also train staff new to the UD brand throughout the Volvo Group Australia network, to ensure their level of product knowledge and brand understanding is high.
How long have you been with the brand
I started with UD Trucks Australia in February 2011
What is your favorite memory of working at UD
Anytime I hand over or deliver a truck to a new UD customer is a great memory. Especially when they have not been exposed to our brand before. It is a genuine feel of pride I have to show these new customers what this truck they have just purchased can do for them, their business & their family.
One chaps wife actually rang me 2 weeks after delivery & thanked me for giving her back the husband she "used to have" as their new Quon had completely taken away her husband's backache, stress & sometimes anger of driving an older, uncomfortable & unreliable truck. That was a great call to get.
What are you excited for in the future
The release of the Croner & the Quon 8x4. These trucks are of such high quality, superior ride, comfort & economy; they will set benchmarks for the industry. I am very excited to travel to our dealers doing familiarisation on these fantastic products.
What do you love about UD Trucks
The fact that they offer high levels of technology, however are still very easy to drive & familiar to operate. No driver I have been involved with has ever been intimidated getting into the driver's seat of a new UD. All of the latest technology & safety systems are taking place around them automatically to ensure the operators and other road user's safety plus providing superior economy as well.
Why should a customer choose UD Trucks
A customer should buy a UD because of our amazing dealer network. We all know a UD provides Ultimate Dependability, we have been doing this since 1973. Our dealers are unique as a group. I have been to nearly every one of our dealers throughout Australia, and the support they give their customers & the deep insight they have of their customers' needs are second to none. The truck will do what it is made to do with superior economy & reliability; it is designed to do that. Our dealers choose to be the type of customer-focused people they are, which is why our brand is so successful Australia wide.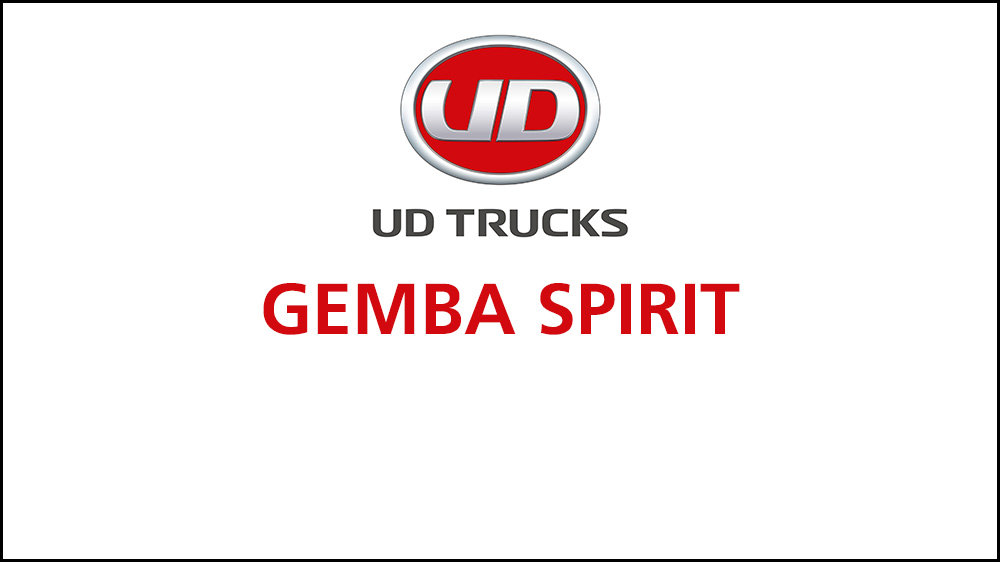 What is Gemba Spirit?
'Gemba' is a Japanese word that describes where action takes place and value is created, from the factory floor to dealerships to customer facilities. 
Gemba spirit is the professional, passionate and dependable spirit of the UD people. It's the people within UD Trucks Australia who set us apart.