What is your role at UD Trucks
I work for UD Trucks Technology,  in the Quality & Customers Satisfaction department, and my title is Resident Engineer. The Resident Engineer is a unique set up within the Volvo Group, it is a heritage from the Nissan Diesel era. (name of the factory before become UD Trucks). In my role I work cross functionally with the Market Company Aftermarket and International Sales teams in order to respond promptly to issues found in the New Quon. The Gemba visit to customers with concerns is the most powerful tool I use in my role.
How long have you been with the brand
9 years with Volvo Group Australia and 1.5 years with UD Trucks Technology.
What is your favorite memory of working at UD
It was my first trip to Japan, when I went to my first Gemba visit. I was very impressed with their way of working, great team work and passion to solve issues, they check and double check everything until they can establish the root cause of the problem.
Also during this trip I learnt about the UD Trucks way of working and how they embrace the group mentality,  how they apply their millennial cultural values into their workplace and the respect and trust they have among themselves. The discipline and precision on how they plan their tasks and the passion and speed on how their perform their activities is unbelievable.
What are you excited for in the future
The 2030 Fujin & Raijin vehicles. Fujin truck is the nickname of the vehicle which has level 4 autonomous driving. Raijin is the truck with electro-mobility. UD Trucks has a robust road map for those vehicles with prototypes vehicle already running in Japan. We are leading the development of solution for our future society right now.
What do you love about UD Trucks
The quality of the vehicle, both the engineering and the workmanship of the vehicle is very impressive.
Why should a customer choose UD Trucks
If I would answer this question to a customer, I would start by saying that technology, performance, drivabilty and the visual aspects of a trucks within time can all be replicated.  However, the people working for UD Trucks are the greatest difference.  We have the expertise, passion and determination to go the Extra Mile for the customers. Technology and design are very easily copied nowadays, but a person's attitude is something that cannot be developed overnight.
When you choose a UD Truck you are signing up with the UD Trucks Australia team too.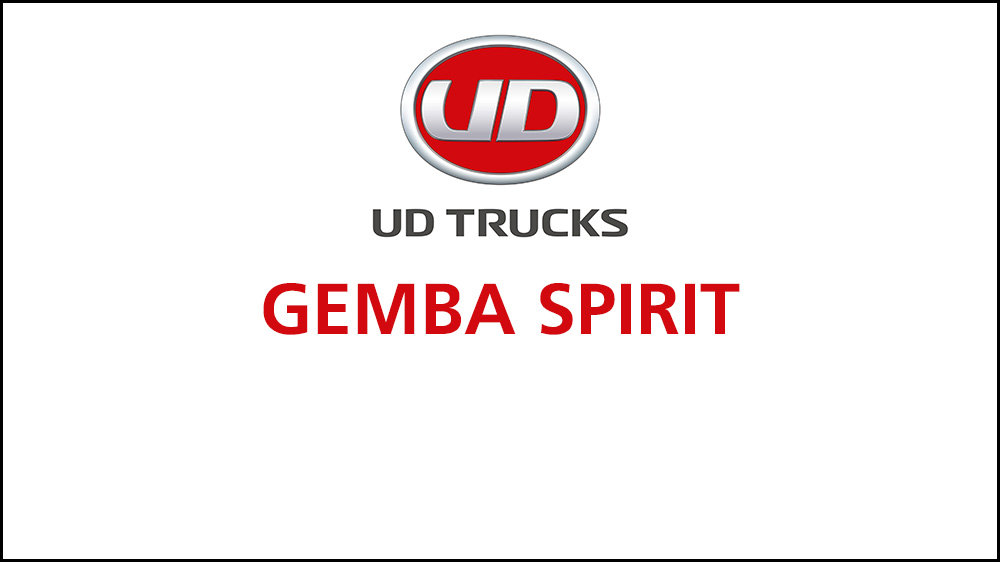 What is Gemba Spirit?
'Gemba' is a Japanese word that describes where action takes place and value is created, from the factory floor to dealerships to customer facilities. 
Gemba spirit is the professional, passionate and dependable spirit of the UD people. It's the people within UD Trucks Australia who set us apart.