Sustainability. The struggle is real.
Investing in a more fuel-efficient truck these days is a no-brainer. With international laws demanding ever-tighter controls on freight transport, and city authorities looking at ways of cutting diesel emissions, sustainability has to be a top priority for any forward-thinking business. Enter the Kuzer.It is equipped with a market leader engine of 150hp as well as an optimized driveline and fuel coaching technology that provides high fuel efficiency.
Power for a new generation.
The 3.8L engine features a world class 3.0 Engine Management System.

During trials, the Kuzer delivered better fuel efficiency than other light-medium duty trucks on the market. Optimized gear ratios and an advanced fuel injection system utilize the latest Japanese technology and make for a smart and innovative business investment.

1. Optimized engine delivers higher RPM than a normal two-valve engine, enabling better engine breathing and fuel savings
2. High power and torque guarantees power and control in rough and steep road conditions
3. Faster response, easy serviceability and maximized uptime are all possible via connected OBS technology
4. Advanced fuel injection system for reduced environmental impact
5. Highly reliable and durable engine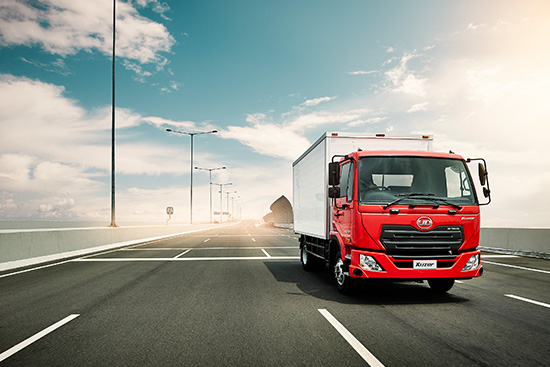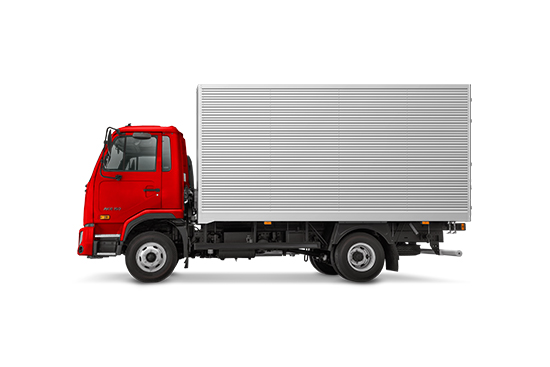 Fuel-friendly features
The Kuzer packs a load of innovative fuel-efficient functions into a stylish format. An aerodynamically designed cab facilitates lower fuel consumption, while a smart instrument cluster allows you to hone your driving skills to benefit your pocket. Simple sums that add up to a tidy profit. Our designed solutions are aimed at encouraging better driving behavior and protection of fuel assets:
Fuel utilization reports to demonstrate how the truck and driver are performing.

1. Fuel advisory services to improve driving behavior.
2. A cable-connected fuel follow-up tool is also available.