UD Trucks will showcase innovative solutions, including a concept truck, that incorporate automation, electromobility and connectivity at the 46th Tokyo Motor Show taking place from October 24 to November 4, 2019. These solutions will make logistics smarter and society better for today, tomorrow and the future. 
"INNOVATION FOR SMART LOGISTICS" 

At the booth, UD will exhibit products and services for today offering smart drivability as "innovation for today," automation, connectivity and electromobility to support smart logistics tomorrow as "innovation for tomorrow" and the concept truck and other future technologies that will usher in a new era of smart logistics as "innovation for the future".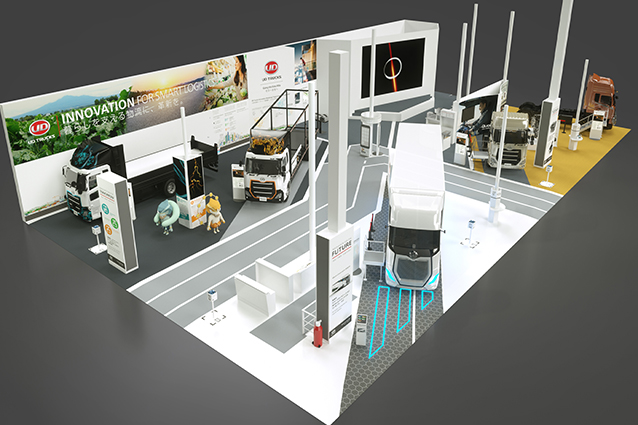 Re-imagining the truck of the future

As we imagine the future, the concept truck will be intricately connected to its surroundings, including other trucks, infrastructure and people. The truck will employ various technologies such as personalized displays and camera monitoring systems - all taking smart logistics to a new level of ease, efficiency and safety.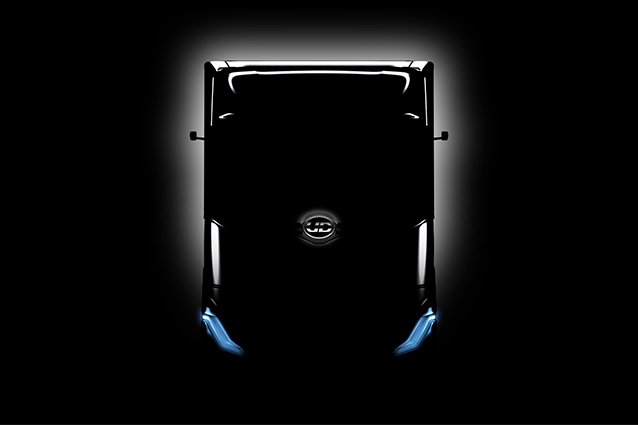 Innovation in automation, connectivity and electromobility for tomorrow
 
In 2018, UD Trucks announced its Innovation Roadmap - "Fujin & Raijin. Vision 2030." - which aims to deliver a variety of solutions for smart logistics, including fully-electric and autonomous trucks towards 2030. In 2019, UD Trucks has taken its first steps in fulfilling that commitment.  

Fujin Level 4 Automation Demonstrator

The specially adapted heavy-duty Quon employs network-based RTK-GPS (Real Time Kinematic Global Positioning System) combined with autonomous driving technologies such as 3D-LiDAR. This was the actual vehicle used in Japan's first Level 4 autonomous driving trial by heavy-duty trucks on public roads in August 2019.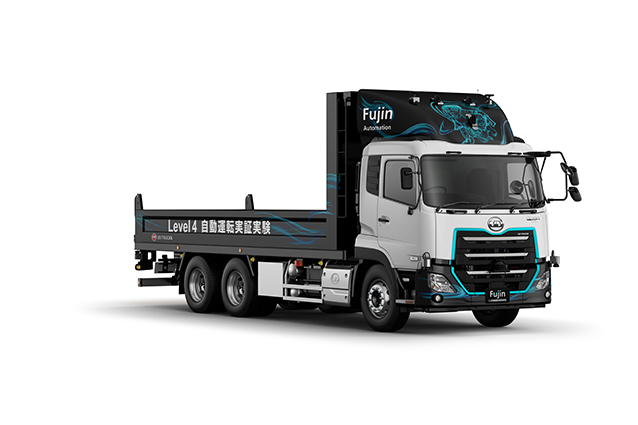 Raijin Electromobility Demonstrator
This clean, quiet and powerful prototype is adapted from the heavy-duty Quon. Towards 2030, UD Trucks will develop heavy-duty vehicles that maximize payload and power while drastically reducing noise and achieving zero emissions.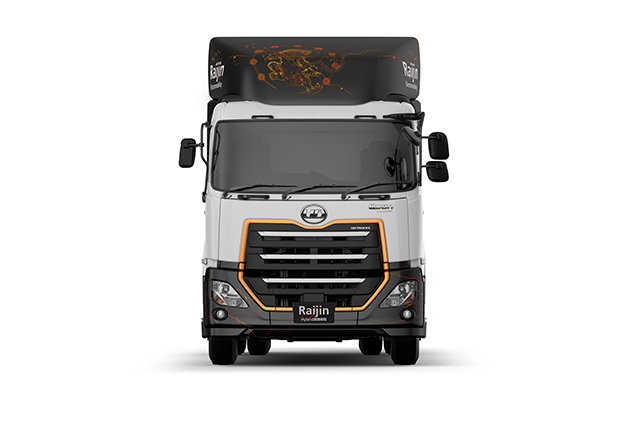 Superior products for today

Quon GK Tractor

UD Trucks' flagship heavy-duty model excels on five essential features: drivability, fuel efficiency, safety, productivity and uptime. Innovation that puts people first provides a truck that is a pleasure to drive.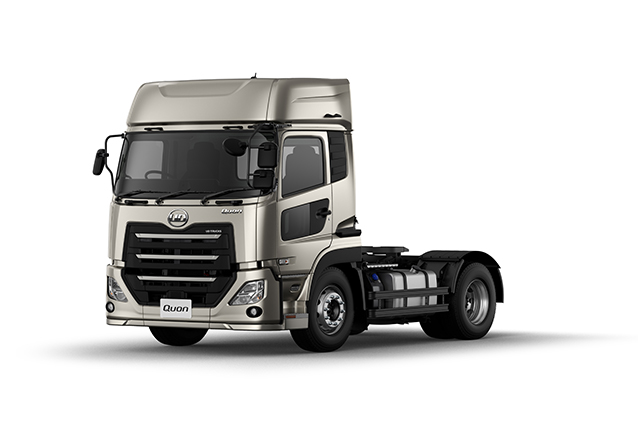 Quester GW tractor 

For the new Quester, the electronically controlled ESCOT automated manual transmission is available for all models in growth markets outside Japan. ESCOT along with new telematics services help improve driver performance and fuel efficiency.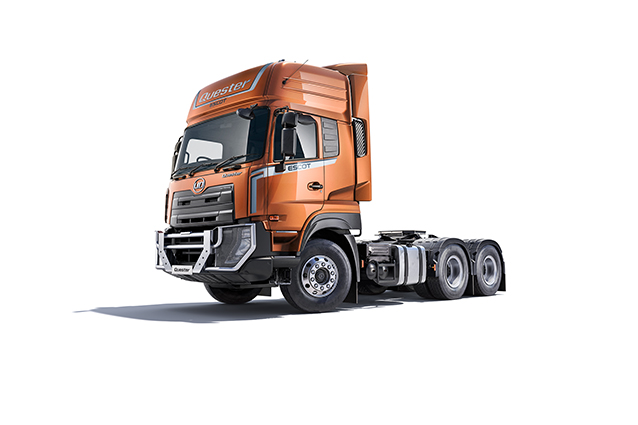 GH8 engine

With a downsized engine achieving light-weight and compactness, along with simpler structure maintaining high reliability, the 8-liter engine generates powerful torque over the whole range. It is light-weight with a high payload.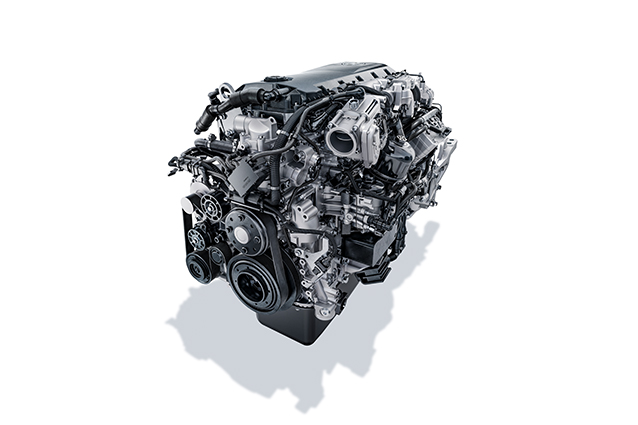 More information can be found on the UD Trucks Tokyo Motor Show website, including UD Trucks booth map and products on display for today (Quon and Quester), tomorrow (Fujin and Raijin) and the future (the concept truck):
https://www.udtrucks.com/about-us/events/tokyo-motor-show-2019

For media enquiries, please contact:
Info.udtrucks.japan@udtrucks.co.jp

UD Trucks is a leading Japanese commercial vehicle solutions provider, active in more than 60 countries on all continents. Since its inception in 1935, the company has been an innovation leader with a clear vision to provide the trucks and services the world needs today. The company is committed to go the extra mile for smart logistics with the most dependable solutions for demanding customers. To best support across applications and geographies, UD Trucks offers a full range of heavy duty trucks - Quon and Quester, medium duty trucks - Condor and Croner, and light duty trucks - Kazet and Kuzer, as well as associated operational and financial services. 

UD Trucks is a proud member of the Volvo Group, which in 2018 had net sales of 391 BSEK and 105,000 employees globally.
https://www.udtrucks.com/