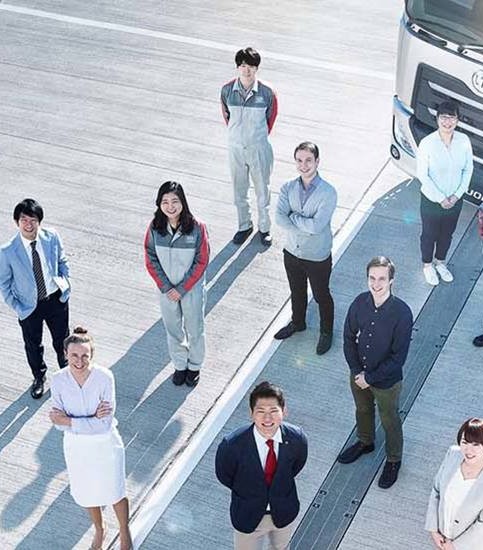 Creating better workplaces, supporting communities
Empowering diverse employees and contributing to local communities
UD Trucks fosters a workplace culture that values diversity and provides opportunities for dialogue and training to help employees make the most of their abilities. Measures are taken to ensure safe workplaces and assist employees with health management in consideration of work-life balance. Leveraging its expertise as a truck manufacturer, UD Trucks engages with communities where it operates through road traffic safety education and disaster relief.
Promoting diversity and inclusion in the workplace
UD Trucks maintains a working environment that respects differences among employees, promotes diversity, and allows individuals to maximize their potential. During its annually held Diversity & Inclusion Week, the Company creates opportunities for sharing best practices and fostering a corporate culture that accepts and welcomes diversity.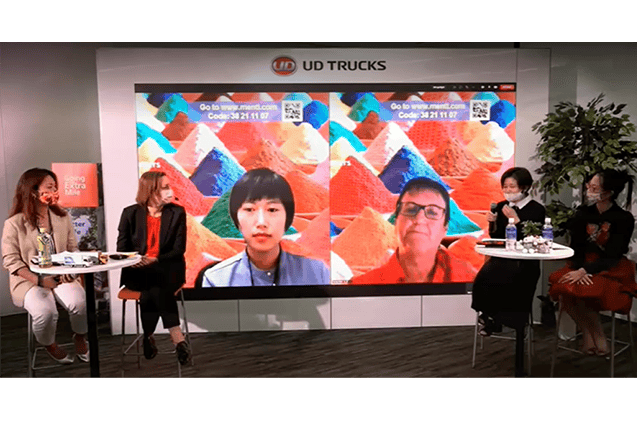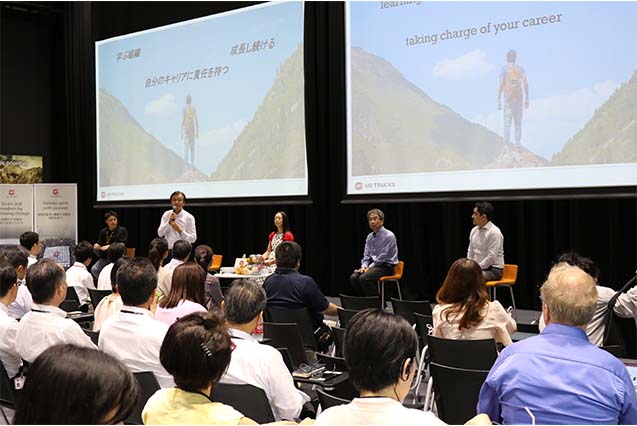 Helping employees make the most of their abilities
At UD Trucks, managers and team members regularly engage in dialogue, which fosters personal growth and builds trust among management and employees. The Company has introduced extensive digital platforms for facilitating smooth communication in the workplace, established ample training facilities, and adopted training programs and management systems for enabling employees to develop and refine the skills they need not only for their current jobs but also for the future.
Engaging with communities
UD Trucks has been conducting a traffic safety program for elementary school children in the city of Ageo, Saitama Prefecture, home of its headquarters, in an effort to help prevent traffic accidents, particularly those involving trucks. The children learn about road safety and participate in activities with actual heavy-duty trucks to demonstrate blind spots and the space required when turning corners. UD Trucks also draws on its expertise to train young mechanics, and donates truck engines to vocational schools and colleges.