UD Genuine Parts are designed to work in perfect harmony with existing equipment-which is why we say, "every part matters."
Every part matters
Keep it a UD
Insist on Genuine UD Truck Parts. UD Trucks North America, Inc.'s commitment is to provide the highest quality parts and to reduce the price you pay for them, we have made substantial reductions on filters, brake parts, windshields, clutches, and hundreds of other maintenance and repair parts.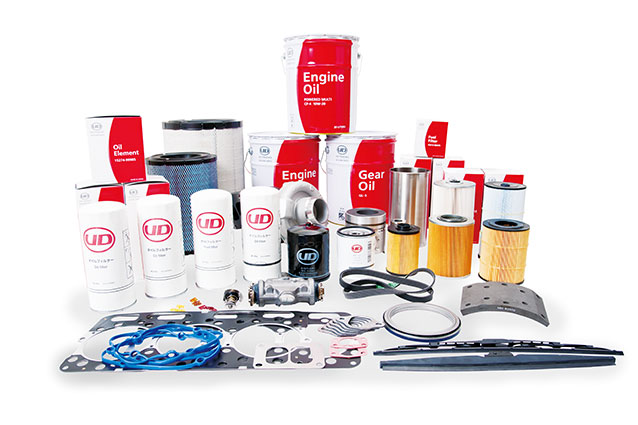 UD Trucks Dealership
Click here for a list of trusted dealership's website, addresses and contacts where you can conveniently purchase genuine UD Trucks Parts in North America.

Parts and accessories are made exclusively for UD TRUCKS.