UD Extra Mile Challenge – Ultimate drivers keep the world moving!
The UD Extra Mile Challenge is UD Trucks' global driver competition. It uniquely simulates a transport cycle – pre-inspection, fuel efficient and safety driving, parking skills – linking driver skills to business reality.

There are local market qualification rounds, and the best driver selected in each market will qualify for the Global Final at the UD Experience Center in Ageo, Japan, where finalists compete to find out who is the ultimate driver.

The UD Extra Mile Challenge serves as a symbol for UD Trucks' going the extra mile for customer success and commitment to support all aspects of smart logistics.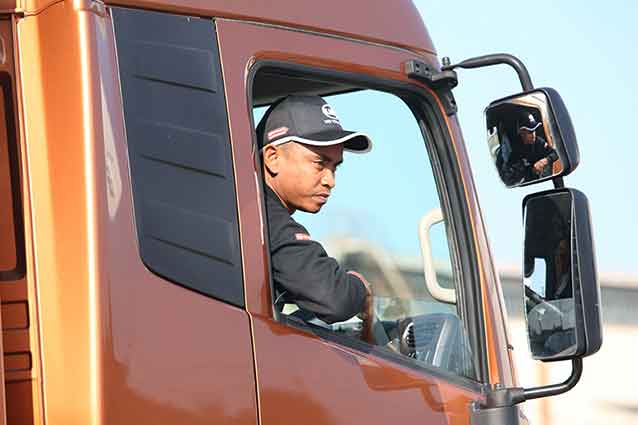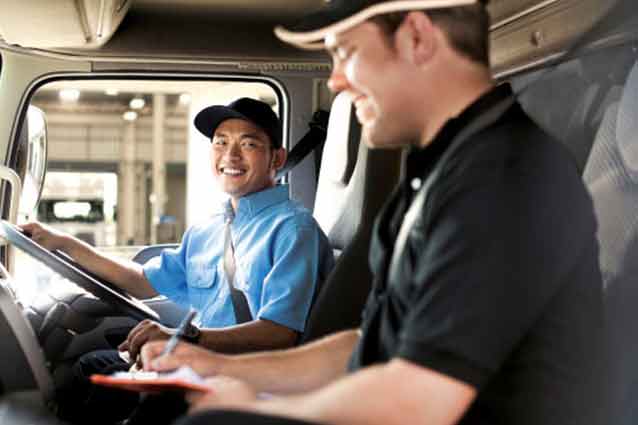 Ultimate drivers keep the world moving – and we support them
Around the world transportation companies are facing a severe challenge: a lack of skilled drivers. Our goal is to help our customers attract good drivers, and make each one of them an ultimate driver. Ultimate drivers safe fuel and operation cost, care about the truck, the cargo and the environment, and put safety first.
At UD Trucks we design our products with the driver in mind, the best trucks for all drivers. Trucks that are smart and fuel efficient, with a driver environment that makes driving as easy and enjoyable as possible.
Ultimate drivers aren't simply born with exceptional driving skills. They have to go through a period of learning, spending time on the road, perfecting their skills, mile after mile. Our aim is to help accelerate this process to allow more drivers to become ultimate drivers as quickly as possible. That's why we offer comprehensive driver training programs – and that's why we created the UD Extra Mile Challenge.

UD Extra Mile Challenge competition – the concept
UD Extra Mile Challenge is a driver-skill based competition that tests drivers in three key areas: pre-drive inspection, fuel efficient and safe driving, and maneuvering and parking skills.

However, the UD Extra Mile Challenge is not only about technical ability. The focus is as much on mind set. The competition encourages drivers to think more commercially by highlighting the trade-offs between speed, delivery time, fuel efficiency, safety and smooth driving.

With UD Extra Mile Challenge we also want to motivate our drivers, and promote truck driving. It's an important, challenging and interesting job that it's at the heart of smart logistics.
UD Extra Mile Challenge 2020 – you are the ULTIMATE DRIVER!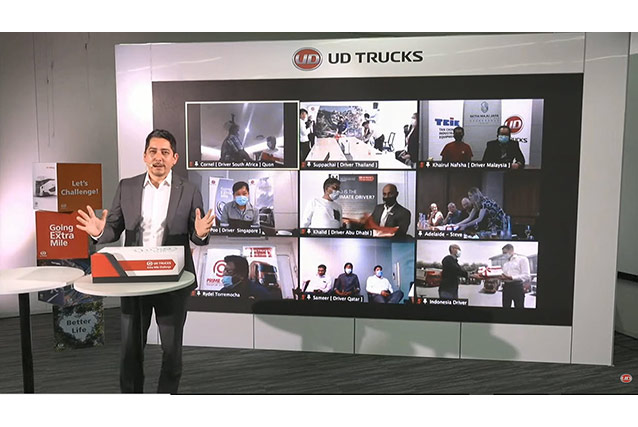 On March 16, UD Trucks held a virtual awards ceremony for the winners of the Extra Mile Challenge 2020 local driving competitions. A total of 10 winners from 9 countries joined the ceremony virtually to be honored and officially crowned Ultimate Drivers.
In 2020, the COVID-19 pandemic forced the cancellation of the Japan Global Final. Instead of holding such an event, all local market winners have been chosen as Ultimate Drivers - a worthy designation considering these drivers kept trucks moving in spite of the pandemic, continuing to deliver the goods and necessities that we all depend on.
While the pandemic has also fueled the growth of e-commerce, the logistics industry remains highly competitive, making efficient drivers an essential asset for trucking companies. The ability of the driver to maximize fuel efficiency not only contributes to the bottom line, but helps reduce emissions and environmental impacts. The Extra Mile Challenge is a way to promote and recognize the safest and most fuel efficient drivers on our roads today.
Addressing the winners from Ageo headquarters in Japan, UD Trucks President Takamitsu Sakamaki said, "It is a shame that you cannot be with us in person to celebrate this occasion, but we are delighted that you could join us for this virtual event. You are truly the unsung heroes, supporting society in the midst of the pandemic, carrying food and medical supplies to people in need. We congratulate and thank you for your outstanding contribution to logistics."
The winners were selected among 500 drivers, who competed in qualifying rounds held across nine countries - Australia, Singapore, South Africa, Indonesia, Malaysia, Thailand, Qatar, United Arab Emirates, and the Philippines. Each winner was awarded an Ultimate Driver prize box, which included a custom-made cap, shirt and masks. Last but not least the box contained two virtual airline tickets to Japan, which will be converted to actual tickets once the pandemic subsides and normal international travel resumes.