Young female mechanic, veteran truck-lover Ultimate drivers keep the world moving!
Since she was a little girl, Ms. N has loved automobiles, particularly trucks. Driven by her passion for all things vehicular, she naturally gravitated towards a job as a mechanic. The UD Extra Mile Challenge 2018 celebrating its fourth year, is now open to more markets and drivers than ever before.
How did you become a mechanic?
My father loved cars, so I grew up watching my father repair old cars. As a young girl, I was already fascinated by how they worked, and I was especially drawn to heavy-duty vehicles. As soon as I was old enough to decide my own path, I opted to go to an automobile technical school, and naturally became a mechanic.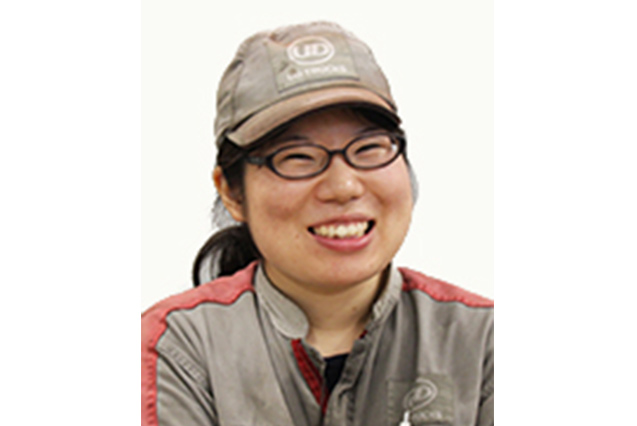 What difficulties do you encounter at work?
At the beginning, I wasn't particularly strong so I couldn't lift certain parts or even tools. I often had aching muscles and it took me some time to learn how to handle trucks. Now that I'm gradually getting the hang of things, and that I've got stronger, I can even lift large tires and tools. The workplace is hot in summer and cold in winter. It's tough.
Also, we use kerosene and thinner, as well as detergent and hot water, so my hands get chapped, and they chafe when I wear work gloves. But I easily forget all these things every time I see the trucks roll out after a service.
What do you enjoy most in your job?
I enjoy talking to the customers. And because I've liked trucks since I was little, I can hold my own with drivers. Sometimes customers who see me call out, "You're working hard even though you're a young woman," and that makes me feel proud. It's a great pleasure and gives me satisfaction when customers think, "If anything happens, I'll bring my truck back here again."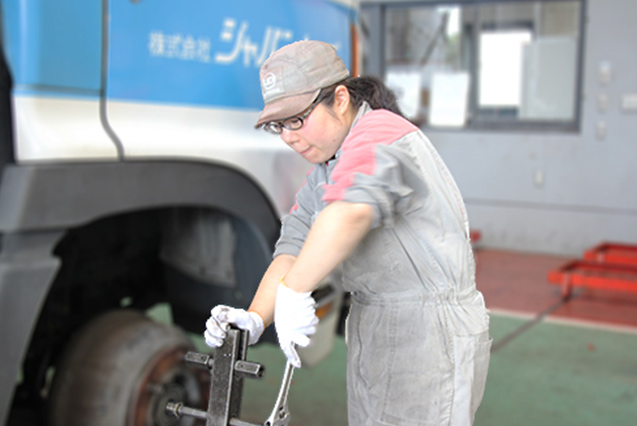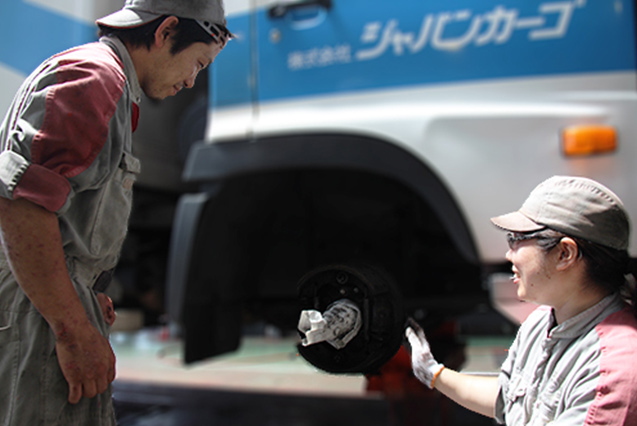 What is your team like at work?
Our senior mechanics take pride in their work; I continue to learn a lot from them. They have taught me how to improve efficiently such as customizing tools individually and are always there to give me good advice. My senior colleagues are close to me in age, so we can talk about both work and personal matters.
What advice would you give women seeking to build a career as a mechanic?
I love my work. When I see trucks that have broken down on the road, I want to repair them on the spot. That's how much I love them. This passion helps me to enjoy what I do. Male or female, it doesn't matter as long as you have passion and are up for some challenges.
What are your future aspirations as a UD Trucks employee?
The people around me are very supportive. My seniors watch over me and lend me a hand whenever needed. If there are junior employees under me, I will give them a hand and teach them everything that I've learnt.