Customers' sites – the ultimate Gemba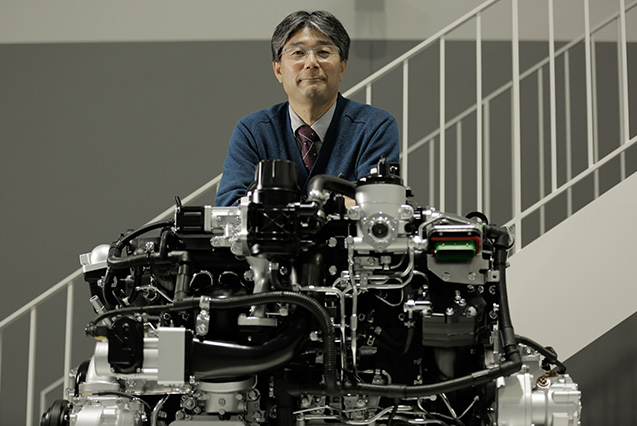 Kazuhito Hosono has spent his entire career at UD Trucks, and is a chief project manager for trucks. In his opinion, the ultimate gemba is at the customers' site. "I always tell my teammates to "go to gemba", to understand what's going on. Gemba is the starting point, where we solve issues, and also where we receive feedback," Hosono explains.
He started with one customer's request to visit their site, and then went on to visit each and every UD Customer Center in Japan. Hosono collected feedback from different customers as well as the UD gemba people: customer services and mechanics teams.
As a service advisor, Masashi Inoue is the first point of contact between UD and customers at the Fukuyama Customer Center. Besides being an attentive listener, and designing services and trainings according to each customer's needs, Inoue makes sure his message to customers is clear and effective.
"I prefer to explain solutions in my own words, and make it easy for my customers to understand and visualize all the processes involved," Inoue says.