Participated by over 600 global customers and members of the press in the four days, UD Trucks announced the launch of its new medium-duty truck Croner at UD Trucks' state-of-the-artart dealership in Thailand

The global press event held on March 1, 2017 was joined by over 90 members of 57 media organizations from 9 countries and regions across Asia, Middle East, and Africa.

"Croner has incorporated not only UD Trucks' long years of expertise and the experience we have gained over the years, but also our local customers' feedback we have received through the production and marketing of Quester. We are extremely confident that Croner is the truck that our customers need today in these growth markets," said Yoshihiro Murakami, President of UD Trucks Corporation, during the opening speech at the event.
In addition to the Croner launch event, there were four stations explaining Croner's features and benefits (Productivity; Uptime and Durability; UD Extra Mile Support; Fuel and Driver Efficiency) and a test drive opportunity prepared for members of the press to experience the superiority of Croner and become acquainted with UD Trucks' philosophy. After the event, global press members participated in a tour of UD Trucks' Bangkok Factory where Croner and Quester are produced. The UD Bangkok Factory is a sister factory to UD Trucks mother factory in Ageo, Japan, which  and, especially in terms of processes and quality control,  fully reflects Ageo Factory's spirit of craftsmanship and know-how.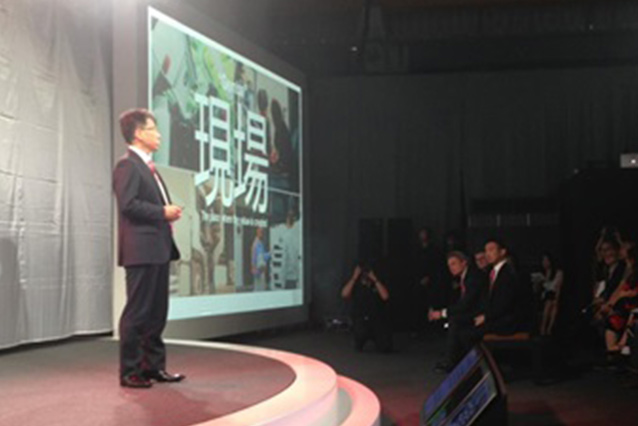 UD Trucks plans for the first delivery of Croner in Thailand in March 2017, followed by export of the vehicle to growth markets across Asia, Africa, the Middle East, and South America.
For further information, please contact:
Info.udtrucks.global@udtrucks.co.jp

For more stories from UD Trucks, please visit http://www.udtrucks.com/

UD Trucks is a leading Japanese total transport solution provider. UD Trucks was established in Japan in 1935, and became a part of the Volvo Group in 2007. UD Trucks has established its headquarters in Japan and expanded its sales network in Japan and more than 60 countries worldwide. At UD Trucks, our mission is to provide the added value of Ultimate Dependability derived from UD to our company's products as well as an unsurpassed level of excellence for our customers.