Alligator Logistics runs 43 prime movers, including 26 UD trucks, making it a medium-sized trucking company by Singapore standards. It is a trucking company story typical of Singapore, a place long defined by trade and the exchange of goods.  With the support from UD Trucks, the company – the one of Singapore's most trusted transporter is navigating uncertain times in the city-state.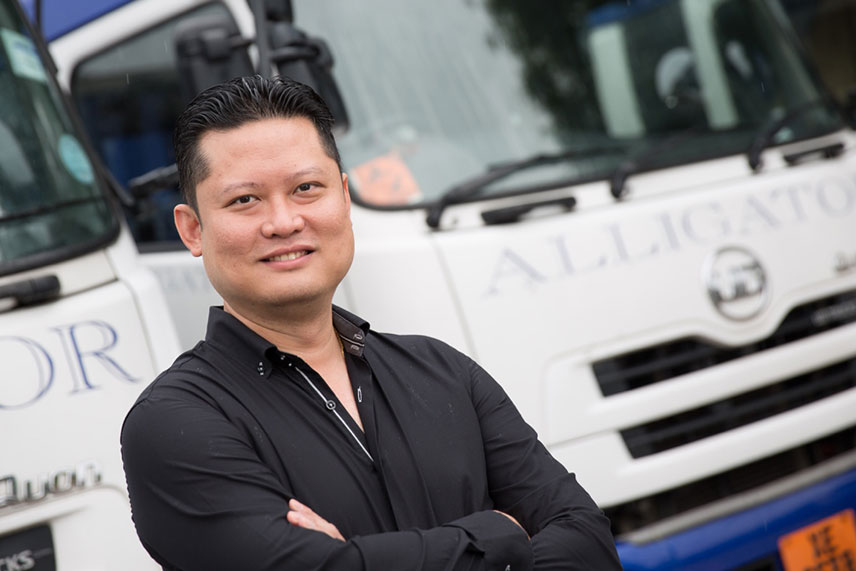 The logistics environment is changing
"The Singapore docks are relatively quiet. But then so is Hong Kong … Vietnam is going OK. Malaysia is extremely quiet. Opinions are mixed on Indonesia. It's very hard to get an overall picture of what's going on in the region right now," says Loh.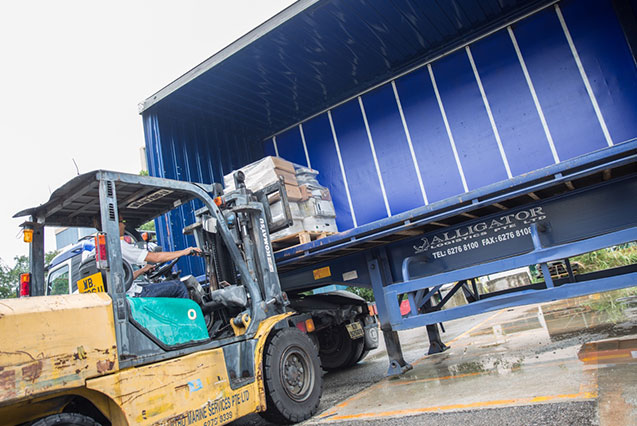 Customer service is key 
Talking to Loh, this becomes a theme: A single-minded focus on client requirements. "There are only so many clients you can take care of properly," Loh says. "We could tell them the sky's limit but it's more important to do the job properly. There's a lot of business knowhow involved." Provide a service that meets a client's requirements and they will call again.
"We need to have a feel for the market but you can't do too much about it. We've proven our reliability in terms of service over and over again. That's what we need to keep doing," Loh says. "You've just got to stay relevant, keep your equipment relevant. That's why we've grown even though the market is down."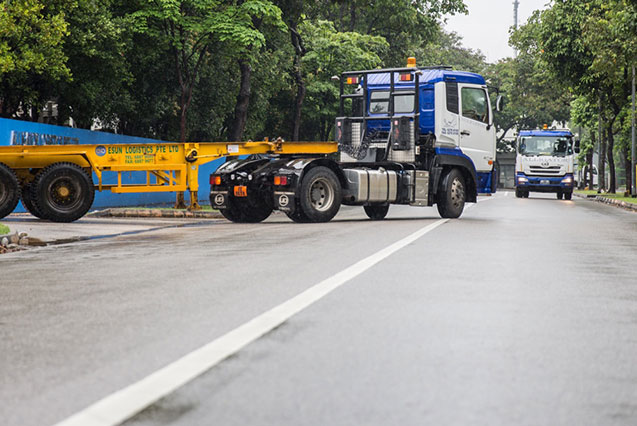 What is your team like at work?
Our senior mechanics take pride in their work; I continue to learn a lot from them. They have taught me how to improve efficiently such as customizing tools individually and are always there to give me good advice. My senior colleagues are close to me in age, so we can talk about both work and personal matters.
From the operations manager, Eric Tan's point of view, reliability is one of the key elements that Alligator requires from its partners. "Aftermarket support," he says, "With UD, if there's ever a problem, it gets diagnosed and fixed quickly. So the trucks spend minimal time off the road. UD knows its own product. Other brands, it can take them days just to find the problem."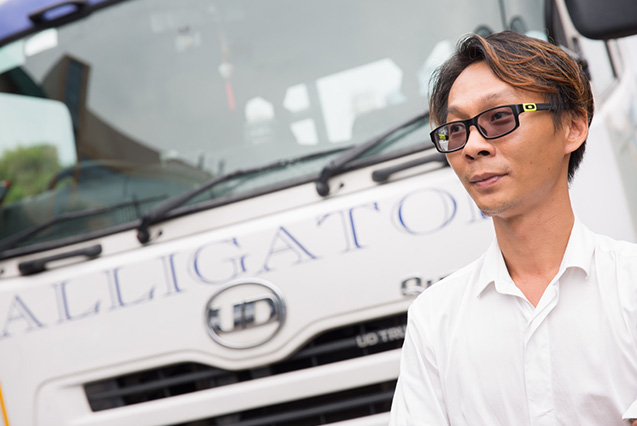 Every day, the fleet of Quons makes hundreds of runs back and forth from the port to customers all over the island. The 4x2 trucks, with their tighter turning circle, fuel efficiency and prized ESCOT transmission, make Tan's job much easier. "Having the automatic, it standardizes the way drivers handle the trucks. It makes them drive properly," he says. "With a manual truck operating in a metro environment like Singapore, you're looking at a clutch change after six months. Our oldest automatic Quon is three years, and we haven't had to do a clutch change on any of them."
Words from the driver on the road
Sim Tiam Joo knows about driving trucks in Singapore. Having worked the wheel in the city-state since 1989, he knows just about every road on the island.

Like many drivers, Sim was initially reluctant to adopt the automatic gearboxes of new Quon, but the ESCOT soon made him a convert. "It is better," he says. "I'm not having to work clutches constantly, cutting down on wear and tear."
"It helps in the city where you have to stop and brake a lot. It's just less effort behind the wheel. And it adds up," he says. "I do ten trips to the port a day. I'd say one of those is down to saving time and effort with the automatic."