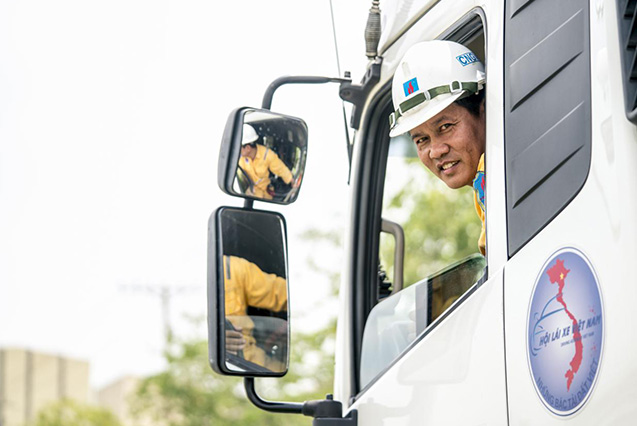 Nguyen Cong Hoa, who drives a Quester at CNG Vietnam, spends around 12 hours per day in his truck making deliveries to customers in seven provinces in southern Vietnam as well as Ho Chi Minh City, the country's most populous hub. In his view, he has the best job in the world. It's a profession he savors pulling on his uniform for and one he has excelled at.
Growth in a rapid speed
Back at the CNG nerve center in the province of Ba Ria, around an hour's drive from Ho Chi Minh City, drivers like Hoa work 12-hour shifts. And the company's fleet of eight UD trucks (7 legacy models, 1 Quester) ply the bitumen 24 hours a day, seven days a week, supplying clean, efficient natural gas to customers including Coca Cola, Budweiser and Kumho Tire.
These workhorses of the highways have been an integral element of the CNG Vietnam success story. The company's history is relatively short, but hugely impressive. Since its establishment in 2007, it has grown to be one of Vietnam's leading producers and suppliers of CNG and Liquefied Natural Gas (LNG).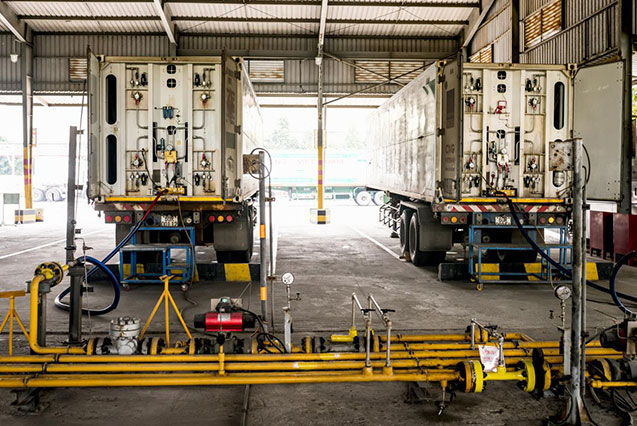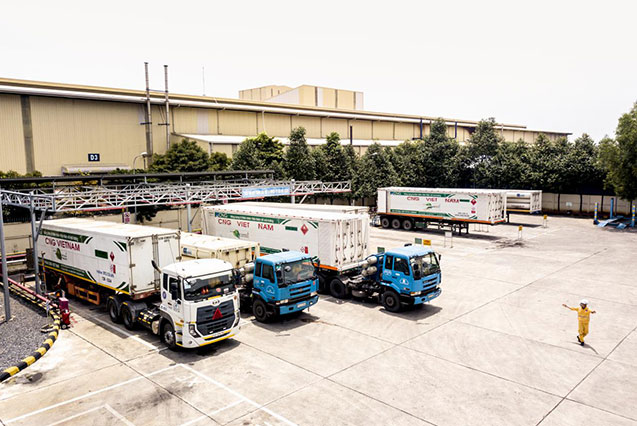 With a new branch of CNG Vietnam in the north of the country underway since 2014, there's little doubt that companies in Vietnam are buying heavily into the idea of utilizing CNG for their operations. That's great news for CNG Vietnam. But it means – more than ever before – that the ability of the fleet to shoulder the growing burden of deliveries is paramount.
Ultimate reliability – "Never one problem in ten years"
"I look back from where we are now to how we were when we started out and I'm thankful that we took the decision to invest in UD trucks right at the very beginning," recalls Tran Phu Binh, Deputy Manager of the Technical Department. "The cost was a bit higher than other models, and of course that's something that needs to be discussed before any outlay, but we had faith in UD's reputation for quality and I'm thankful to say that we've never once had a problem in around ten years." 
The seven UD legacy models at CNG Vietnam's disposal have, say technical and fleet management chiefs, been a godsend. "I can honestly say that we've not had a single major issue with any of them," says Nguyen Van Ha, Head of Transportation, "each of the legacy models has clocked up around 1.2 million kilometers."
With such trust earned, Quester became the natural choice for CNG when they started to upgrade and modernizing the fleet. In 2016, the company took delivery of its first Quester - a state-of-the-art model billed as one of UD's most cost-efficient trucks ever. And although it has only been part of the fleet for around a year, drivers and management alike are already purring about the capabilities of the new truck.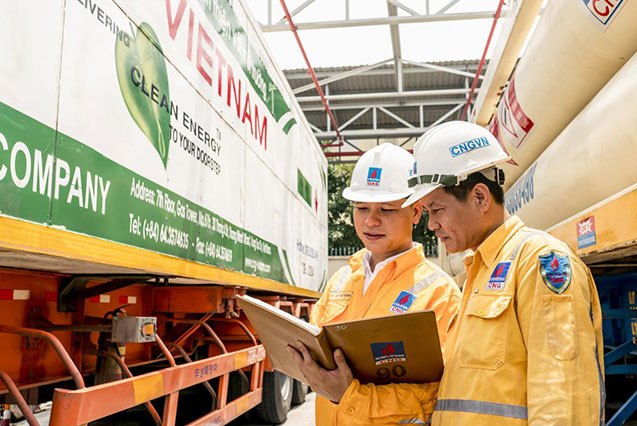 "We've got an extremely capable and content team of drivers here: many of whom have been with us from the very start," says Ha. "They enjoy driving the legacy trucks and are happy to go with whichever truck to which they are assigned for their shifts. However, they all love Quester. Its comfortable and easy to drive."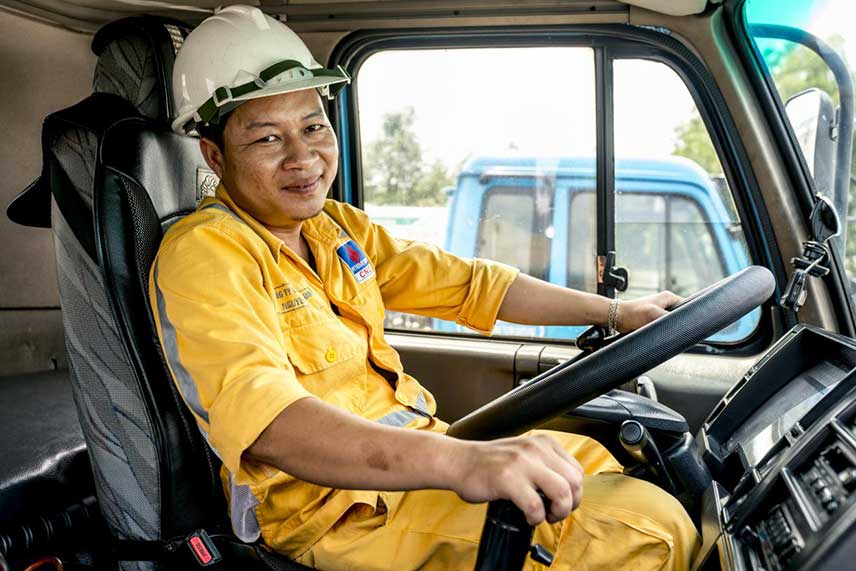 "We did extensive research before our initial investment in UD trucks and that will be very useful to us in the future as well," says Hoa, "they say that stress multiplies as capacity grows, but I'm enjoying the challenges."