Monier is everywhere. You learn this as soon as you step off the plane in Port Moresby.  This is the single largest manufacturer, supplier and distributor of construction materials and building products in Papua New Guinea — a company that, with its 58-year history, is older than the country's own independence.
The particular challenges that the construction sector in PNG is facing
In a global sense Port Moresby is something of a frontier town, and a tough place to do business. As many companies that arrive, eager to tap into the opportunities provided by a rapidly changing economy, an equal number are driven out by corruption, crime and unforgiving working conditions. 

Brian Condon, the CEO of Monier Limited, is an Australian with a background in materials testing and, later, helping manage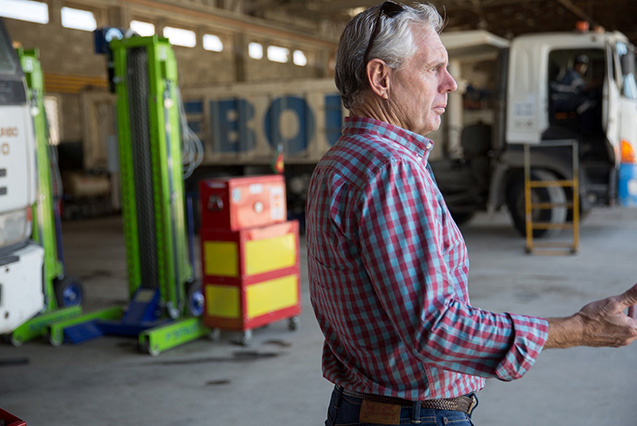 companies such as Boral and Soil Surveys. Condon and his colleagues have to accommodate themselves to the local climate. Temperatures during the day in Papua New Guinea regularly climb into the mid-30s Celsius with humidity topping 80 percent.
Quester CWE 420, reliable partner in particularly tough conditions
Papua New Guinea takes its toll on equipment too. Particularly Monier's trucks, which operate in a vice of humidity and heat, on roads that barely deserve to be described as such. "We're talking pot holes you could drive your pickup into, through and out the other side," laughs Mick Sruhan, the workshop supervisor for Monier Group. "A lot of the truck manufacturers use Papua New Guinea as a testing ground. If you can't break it here, it's pretty much unbreakable."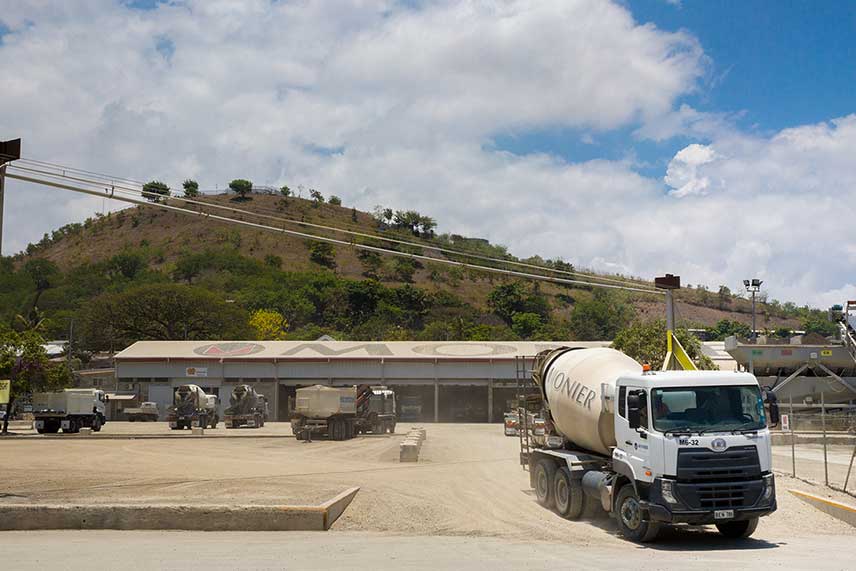 Out at one of the Monier concrete plants, across a baking forecourt, a Quester CWE 420 is taking on a load. The flat-faced UD is a goliath, but the combined 16 tons of aggregate and cement and 1400 liters of water rock it back and forth on its springs like a toy. If anything drives home the pressures placed upon these trucks, this is it. And that's in the neat, orderly Monier compound, not on the gnarly construction sites the drivers often deal with. 

"You have to be careful driving these agitators, just because of all that weight — with a vehicle this big, in particular," Yoba Kuba says, an experienced driver of Monier.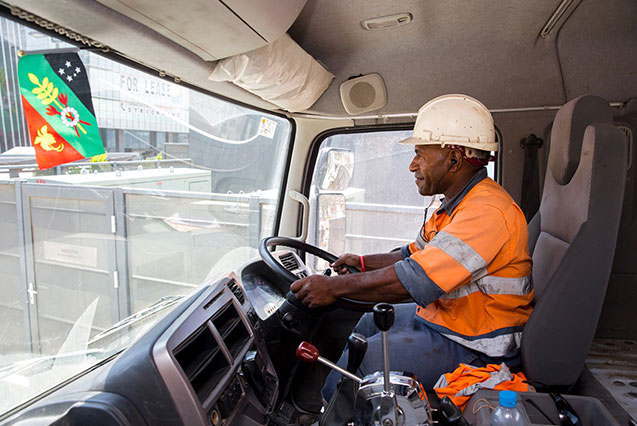 In the past, Kuba has driven just about every brand of truck, now he is a big fan of Quester, one of four agitators in the Monier fleet purchased just last year.  "The trucks are much nicer to drive now," he says. "And the engine in this Quester never gives up. You select a gear, and you just know it will go. It has so much grunt."
Acting like number two, even if you're number one
Daniel Jeremiah, the Fleet Supervisor of Monier, is a rising star of the company amongst one of the numerous local employees. On board with one of the Questers, he is on the way to a job site deep in the city. Port Moresby's central business district is built on a peninsula that shoots up out of the sea like a vertiginous anthill. It's here you get an idea of the conditions faced by Monier's drivers, even in a developed part of the country.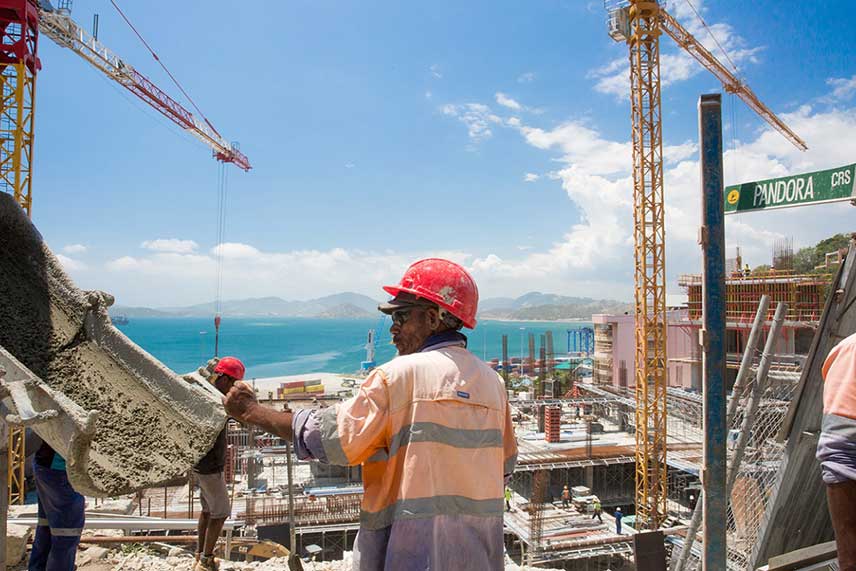 The Quester backs its way uphill on a narrow ridged terrace high above the coast, and prepares to unload its bellyful of concrete. The job site is vast with eye-popping views across a crystalline Port Moresby harbor. A tower crane, 12-floors high, slowly swings around, bringing its catcher into position, and a team of laborers begin piping in the precious concrete.

​But during a relatively quiet time for construction in Papua New Guinea, this enormous project, the second stage in a redevelopment of the Old Parliament House precinct, is Monier focusing on the future.

​"There's an old adage," Brian Condon says. "Even if you're number one, act like you're number two. That's what we try to do. Because in Papua New Guinea, if you start acting like number one, someone is guaranteed to knock you off."