When the brown stuff starts seeping out of places it's not supposed to, there is no better company to call than Tauranga based Pete's Takeaways Ltd.

This highly respected and long-established waste removal business services the greater Bay of Plenty with a modern fleet of late model trucks, that can handle everything from domestic septic tank emptying, water blasting and drain unblocking to commercial sector hydrovacing, gully trap cleaning, sewerage system bridging, major spills and hazardous waste removal.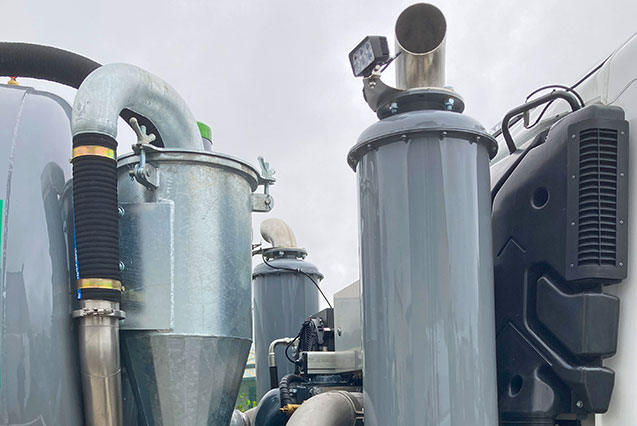 Once collected the products are carefully treated and disposed of in a safe and friendly manner consistent with government and council regulations.

Under the steady guidance of General Manger, Mark Blower, the company grown significantly and today runs a fleet of 15 trucks and a pair of new service utes. As part of that growth strategy, Mark has gone to considerable lengths to ensure the safe and efficient collection of hazardous wate. To ensure his team are at the top of their game, ongoing training and industry accreditations are real a priority for him with the team trained to handle anything that can be thrown at them.
Over the past two years there has been a concerted effort to upgrade the front-line vehicle fleet with five new trucks joining the ranks during this time. All these new medium and heavy duty trucks proudly sported the UD Trucks logo and each has been fitted with Danz Engineering Ltd vacuum tankers.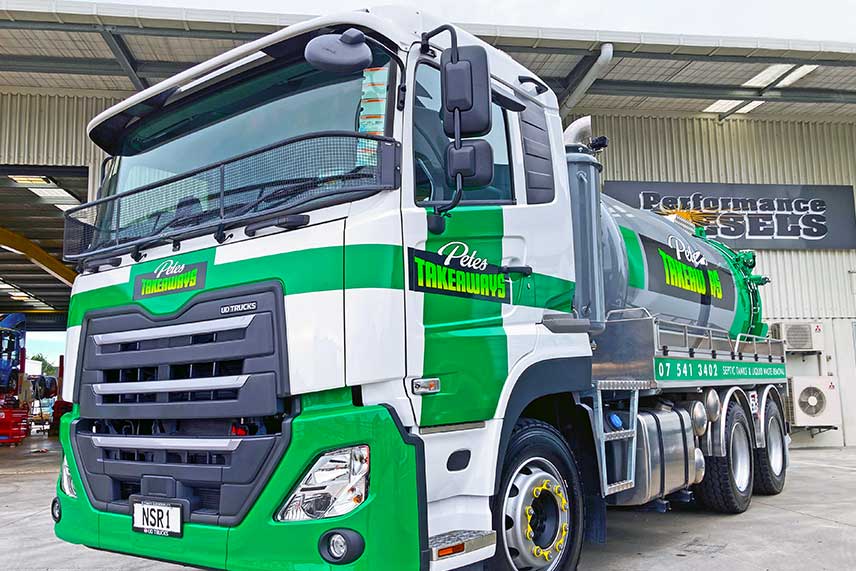 The most recent addition is this UD Trucks GW26.460AS air suspended Quon which features the well-respected GH11 460hp engine and the hard to beat Escot 6 AMT 12 speed transmission. With standard interaxle and cross-lock diffs the UD can handle the most difficult off-road pick-up areas. The truck also includes a suite of safety features starting with EBS controlled disc brakes and stretching to renowned Traffic Eye driver safety aids. he company also opted to fit additional safety features, such as handbrake alarm and reversing cameras, for greater piece of mind.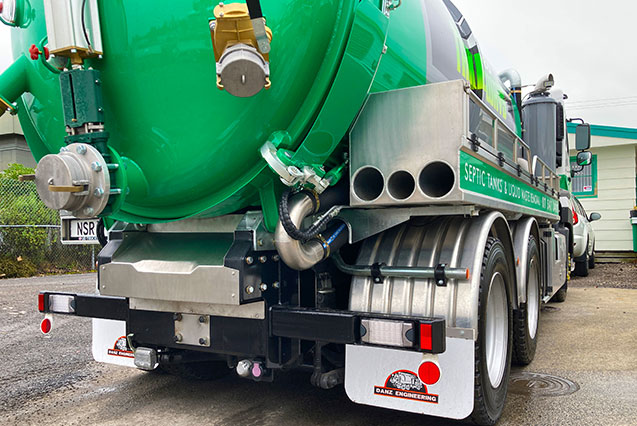 Danz tanks offer state of the art construction, waterless vacuum pumps and simple user-friendly operation. The tank on the latest Quon has a 10,000 litre capacity and is filled using high capacity (1100cfm) air injected blower style pumps which achieved 98% vacuum efficiency. The loads can be expelled by reversing the air flow or discharged through the combination of a full-size opening rear tail door and a front of body hoist.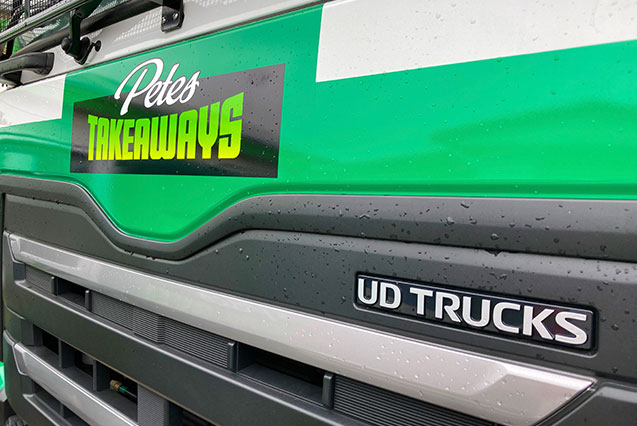 Mark says, "As a company we require vehicles that are fuel efficient and reliable, along with operator comfort and safety features – UD Trucks gives us these."

"We need our trucks to have limited downtime for servicing and repairs and UD's extended service intervals suit our operation."

"Both the medium and heavy-duty truck add to our company profile and look really sharp, especially after Rutherford Signs has applied our branding."

"I appreciate that during the changing Covid-19 levels, UD has been very accommodating."
"Both Simon Vincent, and his predecessor Peter Coulson, provided great service and were really down to earth to deal with. Communication is a big part of buying a new vehicle and you want to be able to trust the people you deal with, and that they will do what they say they are going to."