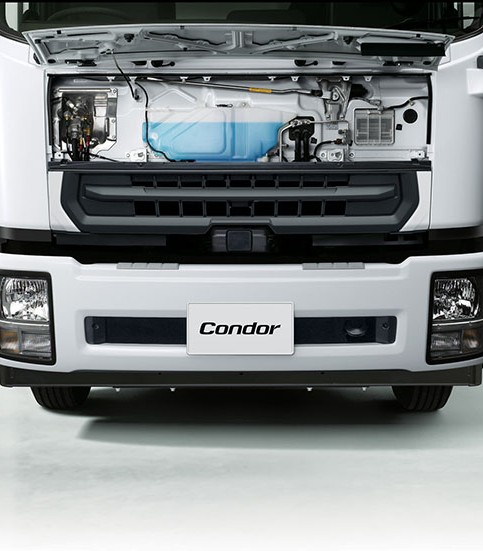 Reliability and durability you can count on
Highly reliable and durable trucks are essential for ensuring the high levels of uptime and distribution that shippers demand. We support our customers' businesses with reliability and durability that they can count on.
Front-open lid that enables easy maintenance
A lot of equipment related to daily inspection items is concentrically arranged inside the front panel of the cab. It enables easy inspection before driving and improves work efficiency.  

1. Clutch oil tank (MT vehicle)
2. Washer tank 
3. Wiper linkage & motor
4. Cooler gas sight glass 
5. Cooler gas charge valve 
6. Filter for outside air / inside air
7. Brake valve
---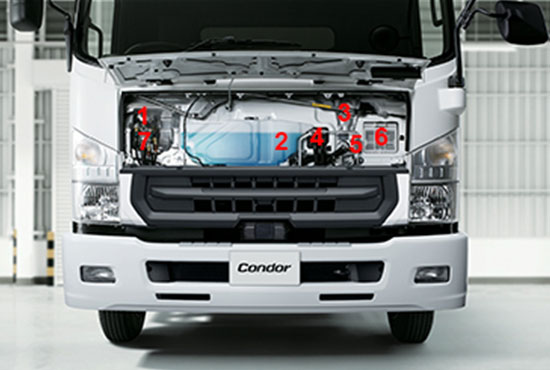 Clear indication of maintenance information
A lot of information on maintenance such as the accumulation state of the DPD filter and the replacement time of the engine oil is displayed on the multi-display. The notification of appropriate maintenance and replacement times supports operating in the best condition.
---