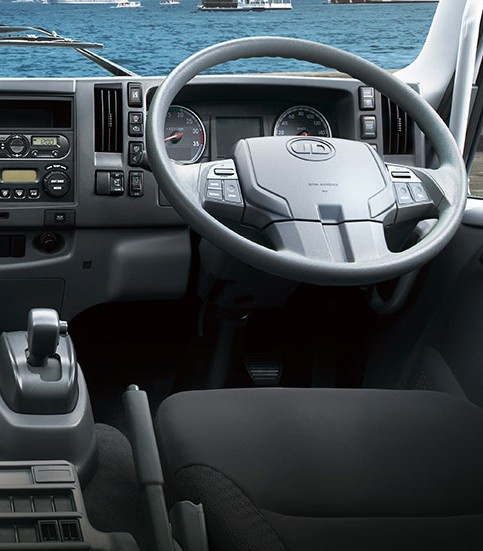 Comfortable Driving Performance for All Drivers
Highly efficient engine and AMT (automatic mechanical transmission) have been adopted. These features will assist daily pleasant driving by providing comfortable operability to every driver and reducing fatigue caused by driving for a long time
A Transmission mechanism that has excellent reliability
Powerful running and excellent fuel consumption were realized by efficiently transmitting power by lock-up control and other features.

AMT (automatic mechanical transmission) offers drivers comfortable operability by enabling them to shift gears with a single operation of the lever.
---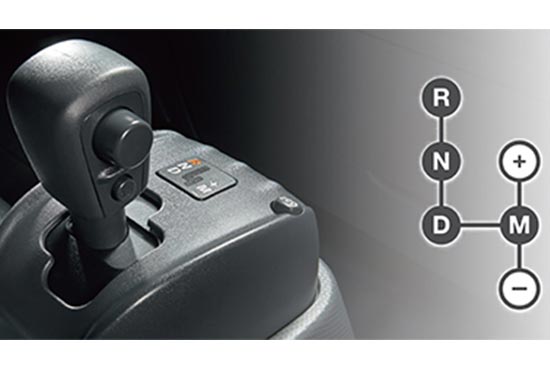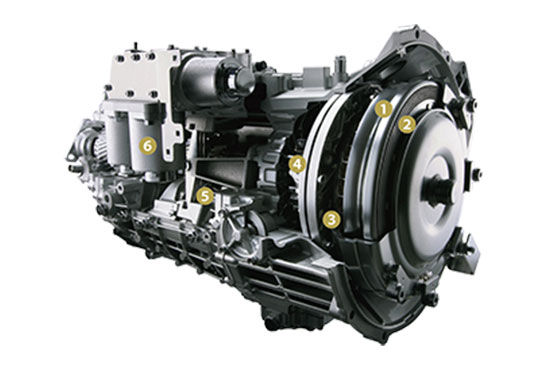 No adjustment / exchange of clutch is required
It reduces running costs, and additionally contributes to the reduction of storage time and improves the operation rate.

1. Fluid coupling
2. Lockup clutch
3. Hydraulic control unit 
4. Wet multiple disc clutch
5. Transmission
6. Electromagnetic solenoid gear shifter unit
---
1st gear start mode for generating more power
Starting in the 1st gear can be done by switching the gear shift (normally the vehicle starts in 2nd gear). This enables more power for when starting on a slope when loaded etc. 

MT (six speed manual transmission) with a clutch pedal which provides high reliability and durability is also available.
---