UD Trucks MEENA Competence Development Team recently concluded a highly successful training program, focused on climate system diagnostics and repair. Training took place at ISUZU IIF Training Center in Dubai and aimed to equip participants with important knowledge and skills required to understand climate systems and fault tracing. Event received excellent feedback from participants, who iterated the practicality and the important insights gained.
Climate control systems play a crucial role in modern vehicles, especially in MEENA region, considering the harsh climate conditions. This comprehensive training program is tailored to enhance the capabilities of technicians to respond and solve any issues with climate control systems, especially considering summer is around the corner.
Participants of the training program expressed their utmost satisfaction with the content and delivery of the sessions. Hands-on exercises and case studies mobilized during the program, allowing participants to apply their knowledge during applied sessions.
By further polishing the overall knowledge of the participants with enhanced expertise in climate system diagnostics and repair, UD Trucks Team ensures delivery of superior comfort and reliability in their vehicles.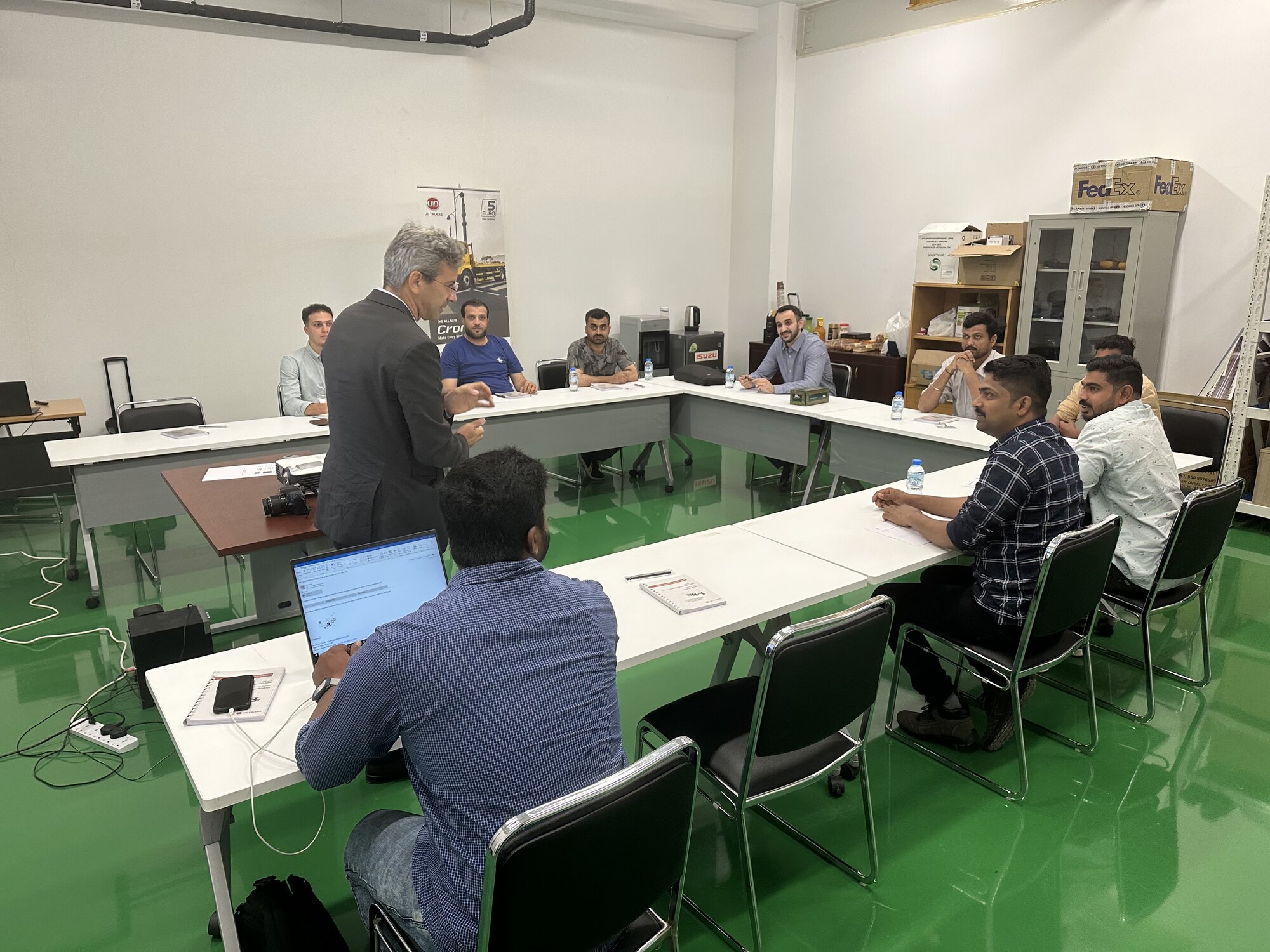 Mohammed Khalil a participant from Al Masaood (UD Trucks Partner in Abu Dhabi-UAE), shared his thoughts on the training, saying, "The climate system diagnostics and repair training conducted by UD Trucks exceeded my expectations. The trainers' deep knowledge and practical approach helped me gain a comprehensive understanding of climate system functionalities. The hands-on exercises enabled me to apply the concepts in real-world scenarios, enhancing my problem-solving skills and instilling my confidence to handle any customer issues related to climate control systems."
UD Trucks MEENA Team understands the importance of continuous training and development in the commercial vehicle industry. Thilak Baluchamy, Competence Development Manager, UD Trucks MEENA, emphasized, "Investing in these well-tailored training programs is of utmost importance for our service network. The training on climate system diagnostics and repair showcases our unmatched commitment to equipping our technicians with the necessary expertise to meet the needs of our customers. By enhancing their skills, we make sure that our service network delivers exceptional support, leading to increased customer satisfaction."