Introducing S.T.A.R training program, an acronym for Skills to Achieve Results. This carefully tailored program aims to enhance commercial acumen and strengthen leadership qualities, ensuring sustainable growth for all members of our UD Family. The inaugural batch of this program in 2019 and 2022, witnessed the successful completion of the course by 8 participants.
Now, STAR 2.0 training has made a comeback, featuring enriched content and improved accessibility for all commercial members in the UD MEENA regions. The program comprises three levels that progressively build knowledge in crucial skills essential for the commercial success of UD Trucks employees and partners. The Basic introduction course is mandatory for all disciplines within our commercial system, encompassing sales, service, and Parts. The Advanced and Master courses are conducted separately and are divided into two channels: truck sales and aftermarket services.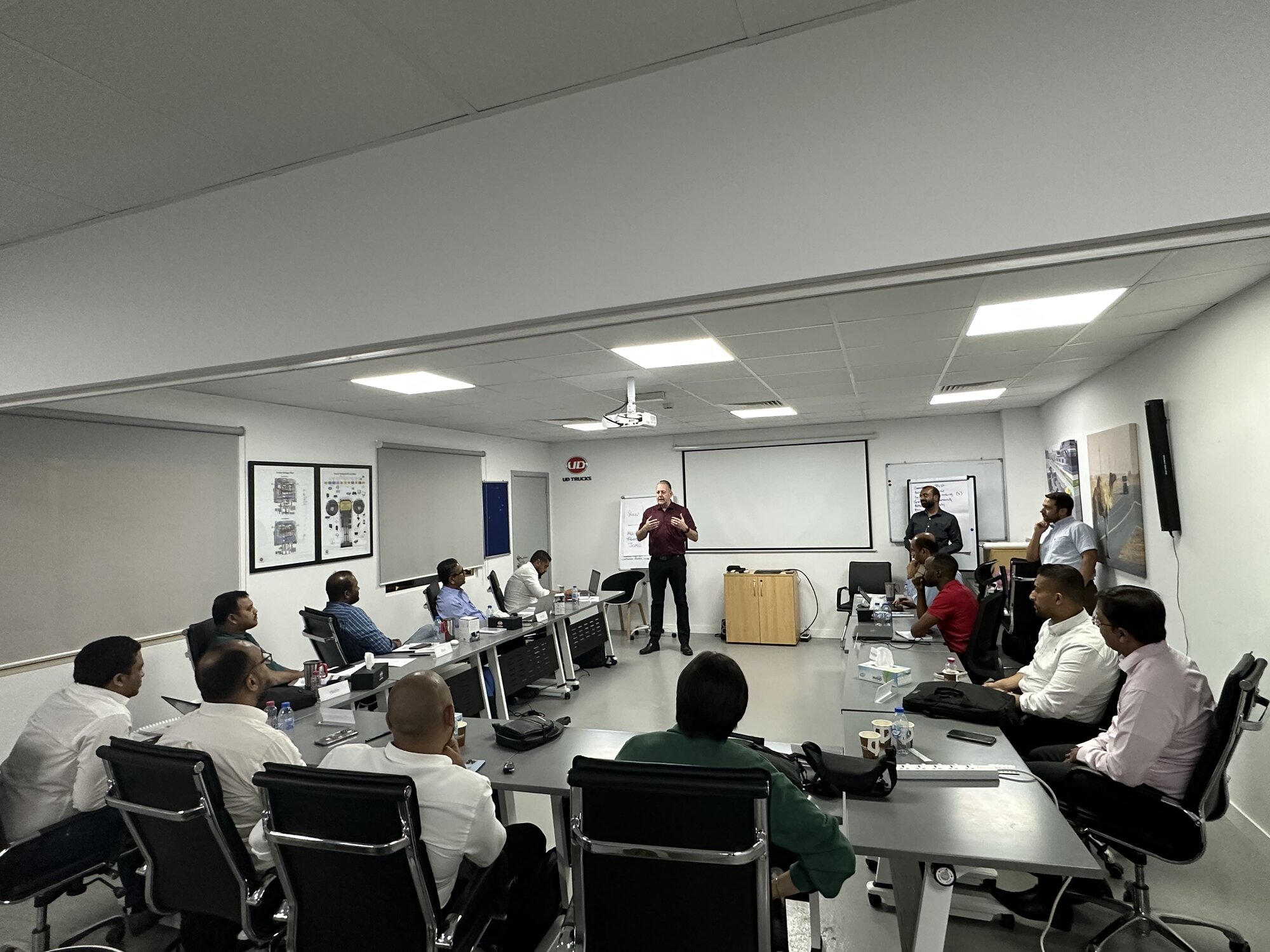 The Basic course of STAR 2.0 was delivered in two batches, each spanning three days. Program saw significant participation from our dedicated colleagues in 2023 as well. The Basic introduction course had a total of 26 participants, while the Intermediate training had 17 participants actively engaged. Furthermore, the Advanced training attracted 12 participants who were eager to enhance their skills and knowledge. This diverse group of participants contributed to the dynamic and collaborative learning environment of the program, fostering valuable interactions and knowledge sharing among peers.
The training is held by UD Trucks MEENA Competence Development Thilak Baluchamy managing director of `Ethos Consultancy`, Danos Parpotta.
UD Trucks Uptime and Service Sales Director, Kris Meuleman commented: `The training series serves as an excellent platform for colleagues across our region, and the amazing feedback we have received so far rivets this. S.T.A.R 2.0 training series is an interactive platform: it enables our colleagues to discuss and share the best practices form their markets, increasing the value that everyone gets out of this training. `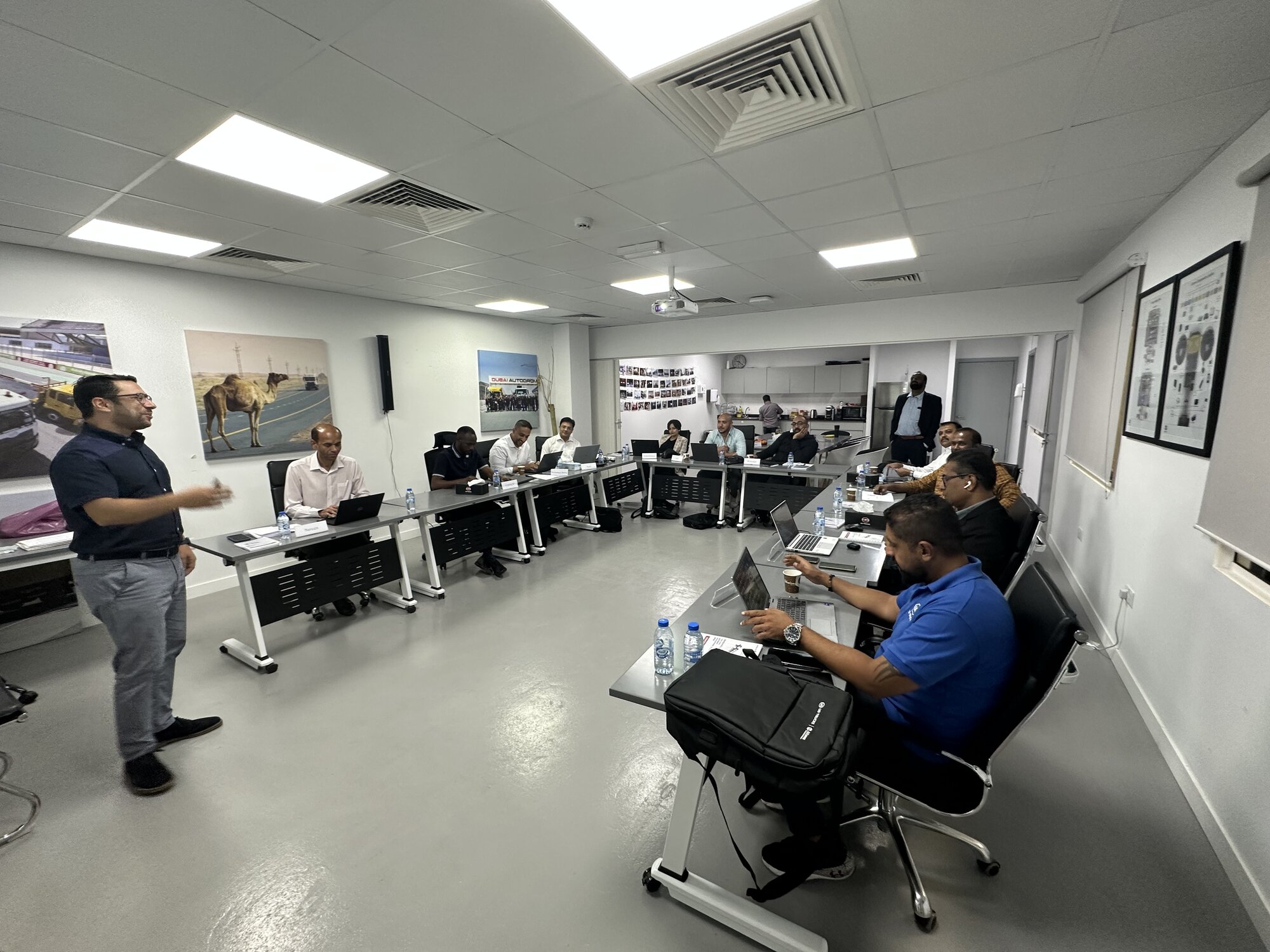 Noha Ibrahim from Abu Dhabi Importer, Al Masaood commented: The variety of skills covered was truly remarkable. From selling techniques and negotiation strategies to understanding customer businesses and handling objections, every aspect of the sales process was addressed with great depth and practicality. The program didn't stop there, as it also emphasized the importance of financial skills and fostering customer relations, and more importantly, focusing to ourselves.
Mohammed Samy from Kuiwait Importer, Boodai Trading commented: STAR 2.0 training program has surpassed my expectations. I feel more confident, capable, and ready to excel in my role. The program's emphasis on a wide range of skills, combined with its practical approach, has truly set it apart. I am grateful for the opportunity to participate in this exceptional training and would highly recommend it to anyone looking to elevate their sales skills.